We are pleased to announce several promotions on our Hausmann-Johnson Insurance and The Benefit Services Group, Inc. (HJI|BSG) team:

Craig Butler, CIC, CRM has been promoted to Executive Vice President. As the Executive Vice President, Craig oversees 135 employees at two locations. He also negotiates and administers all agency contracts, consults with the agency attorney on business matters, and manages a large property & casualty book of business. Outside of his work within the agency, Craig serves on carrier-agent advisory councils and attends numerous industry conferences. Prior to becoming Executive Vice President, he held positions as a Commercial Sales Agent, Account Executive, Vice President of Sales and Senior Vice President of Operations.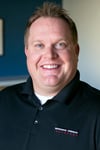 Mike Johnson has been promoted to Vice President of Benefits. Mike joined HJI|BSG in 2018 and brings a wealth of employee benefits knowledge and experience to the team. He works to build repeatable processes that address his clients' benefit costs, compliance, and communications. Mike is proud to be recognized as a member of the In Business Magazine "40 under 40." He gives back to the community, through his role as Vice President of Membership for the Greater Madison Area Society for Human Resource Management, while also participating on the Advisory Board for Wisconsin Recruiters.

Tom Jocz has been promoted to Senior Employee Benefit Practice Lead. Tom joined HJI|BSG as Employee Benefits Practice Lead in 2019. He utilizes his depth of experience in Employee Benefits to manage the sales and growth process for the agency. Prior to joining the team, Tom was President and an owner of Diversified Insurance Solutions where he trained and advised the benefit sales team in addition to building his own book of business. In 2017, Diversified Insurance Solutions was sold to Associated Benefits and Risk Consulting where he stayed to manage his book of business until making the leap to join the HJI|BSG team.

Pat McKenna, CPCU, AFSB has been promoted to Vice President of Surety. Pat has been with Hausmann-Johnson Insurance since 2007, and oversees the Surety Department and the Construction Industry Group. He has been in the surety industry for over 27 years, including 13 years with a top 3 national surety underwriting company. He leads with a focus on client relationships and uses his expertise to help clients maintain a strong bond relationship during times of transition.
Congratulations to Craig, Mike, Tom and Pat for the well-deserved recognition of all of their efforts leading our HJI|BSG team!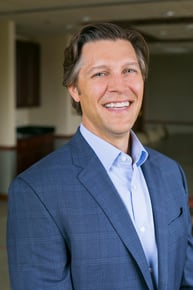 Barry Richter
Barry joined Hausmann Group in 2010 and was later named President in 2014. During his time as President, the agency has been named on the lists of 10 Best Workplaces in Insurance (2015), 50 Best Workplaces for Giving Back (2016), and Best Small Workplaces (2016, 2017, 2018, 2019 and 2020) by Fortune. Prior to joining Hausmann Group, Barry gained insurance industry experience as a commercial agent after concluding a long career playing professional hockey. Barry is a graduate of the University of Wisconsin–Madison School of Business, and holds a BBA in Marketing. He played hockey for the Badgers during that time, went on to represent Team USA in the 1994 Olympic Games, and played professionally for 15 years. He sits on the American Family Children's Hospital's advisory board and is co-chair of the Benefit Advisors Network's board of directors. Additionally, he and his father run a golf outing each year for Easter Seals and have raised over $1,000,000 for the children at Camp Wawbeek. Barry enjoys fishing, golfing, and going up north with his family. He and his wife Kim have 4 children and reside in Verona, WI.