Hausmann-Johnson Insurance (HJI) and The Benefit Services Group, Inc. (BSG®) are pleased to announce Audrey Walsh, GSP has joined our team as a Risk Control Consultant.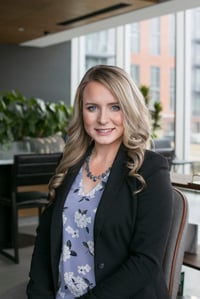 Audrey has a bachelor's degree in Occupational and Environmental Safety from the University of Wisconsin-Whitewater along with a Graduated Safety Practitioner (GSP) designation. She is working towards earning her Certified Safety Professional (CSP) designation as well. Audrey's previous safety experience includes positions at Ball Corporation and Palermo's Pizza.
Audrey's goal is to help HJI | BSG clients achieve a safety culture that starts at the top and is embraced by the entire organization. Her passion for safety is tangible, and she is excited to share her experience developing strategic safety programs, investigating incidents, and eliminating hazards. Audrey's objective is to help our clients ensure that all of their employees go home at the end of the day to their families in the same condition or better. She believes that when employees engage in their own safety and the safety of those around them is when an organization's safety culture truly develops and grows.
Family, friends, and fitness are important to her and she's often enjoying the outdoors on the lake or taking a walk with her dog, Tucker.
Please join us in welcoming Audrey to the HJI | BSG team!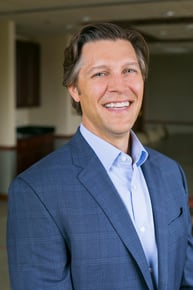 Barry Richter
Barry joined Hausmann Group in 2010 and was later named President in 2014. During his time as President, the agency has been named on the lists of 10 Best Workplaces in Insurance (2015), 50 Best Workplaces for Giving Back (2016), and Best Small Workplaces (2016, 2017, 2018, 2019 and 2020) by Fortune. Prior to joining Hausmann Group, Barry gained insurance industry experience as a commercial agent after concluding a long career playing professional hockey. Barry is a graduate of the University of Wisconsin–Madison School of Business, and holds a BBA in Marketing. He played hockey for the Badgers during that time, went on to represent Team USA in the 1994 Olympic Games, and played professionally for 15 years. He sits on the American Family Children's Hospital's advisory board and is co-chair of the Benefit Advisors Network's board of directors. Additionally, he and his father run a golf outing each year for Easter Seals and have raised over $1,000,000 for the children at Camp Wawbeek. Barry enjoys fishing, golfing, and going up north with his family. He and his wife Kim have 4 children and reside in Verona, WI.