As of August 17, 2020, the two-day change in the percent of people testing positive in Wisconsin increased slightly, from 8.8% to 9%. This was the second-highest rate among midwest states (Iowa was 13.7%). The national average was 6.5%.

Two new pie charts have been added to the COVID-19 Tracker – one showing the number of deaths by state and the other showing the number of Wisconsin deaths by county.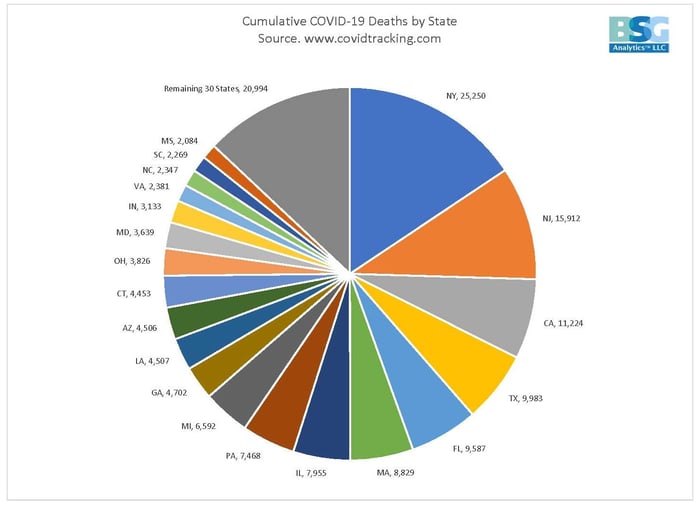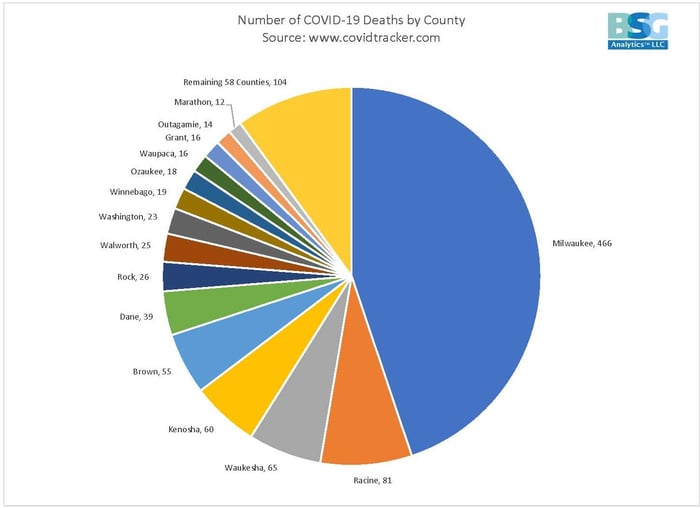 COVIDTracking.com has launched COVIDExitStrategy.org, which shows how each state is performing on key measures. Wisconsin is experiencing a 61-day doubling time for incidence of COVID-19, up from 56 days reported in the last data tracker (higher doubling times are desirable). This is the lowest rate among midwestern states: Illinois (81), Indiana (62), Iowa (67), Michigan (87) and Minnesota (72).
We hope that you find this information of value as we all continue to navigate through the COVID-19 pandemic. We will continue to regularly update the COVID-19 Data Tracker as more data becomes available.
Click here to download the complete COVID-19 Data Tracker for August 17, 2020 from our BSG Analytics team.