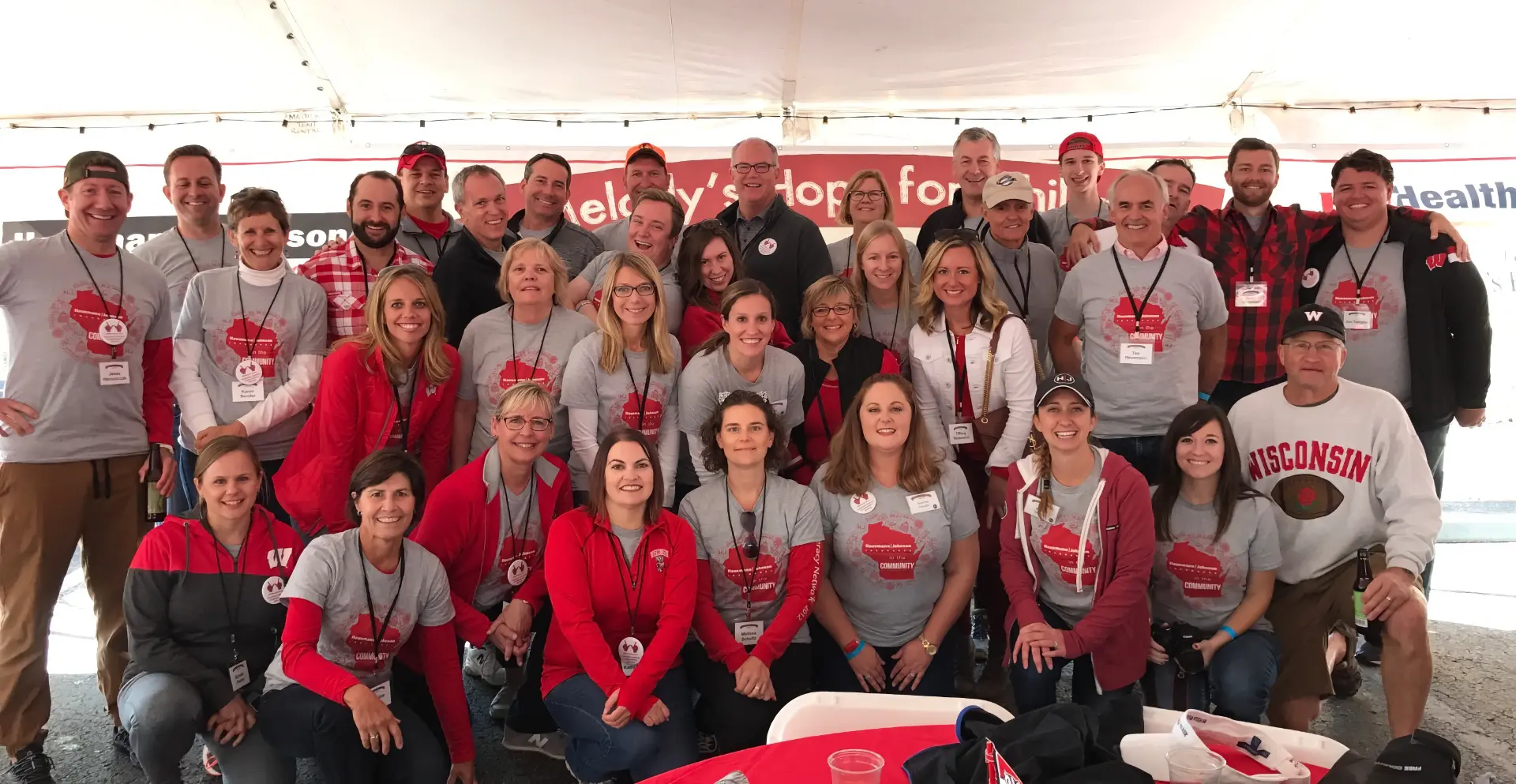 OUR COMPANY'S
Best Resource Is Our Talented Group Of Employees
Their dedication, commitment, and hard work are the main reasons for our success. At Hausmann Group, you'll be joining a company who has been recognized by Great Place to Work and Fortune as one of the Best Workplaces in Insurance!
We believe our culture is something to be proud of, not only because we've worked hard at it, but because it has a positive impact on everything we do. Our associates genuinely enjoy spending time together, whether it's volunteering in the community or collaborating to solve a client's problem. There's a sense that we're all in this together, to serve our team members, community, and clients so that we're all successful.
Because of the value our employees bring to our organization, we make it a top priority to bring value to our employees.
COMPANY BENEFITS INCLUDE:
Financial
Competitive Pay
Excellent 401(k) with company matching
Free Access to Park Capital Management's financial planning consulting
Flexible Spending, Health Savings, and Healthcare Reimbursement Accounts
New employee and new business referral bonuses
Helping You Keep Your Balance
Generous Paid Time Off and holiday time off program
Flexible Hybrid Work arrangements available for most positions
Paid Family Leave program for parental and elder care needs
Exciting Perks
Free parking
Dress for your day policy
Company post-work happy hours
Company outings (summer parties, holiday parties, sporting events, etc.)
Seasonal in-office contests (i.e., Halloween costume and pumpkin carving contests, ugly holiday sweater contests, etc.)
Commitment to Wellness
Strong focus on the Five Elements of Wellness: Community, Purpose, Physical, Social and Financial
On-site fitness center
On-site wellness activities and educational sessions
Employee Assistance Program resources
Quarterly free salad bar lunch
On-site monthly massages
Agency sponsored run/walks
Community Impact
Volunteer Time Off: 16 Hours of paid time off per year to volunteer with the organization of your choice
Several agency-sponsored community involvement opportunities each year
Career Growth
Agency sponsored seminars and work courses
Continuing education and licensing reimbursement
Bonus incentives for insurance designations attained
Long-term career opportunities created through promotion within the organization
Insurance Coverage
Health Insurance
Vision Insurance
Dental Insurance
Short-Term Disability Insurance
Long-Term Disability Insurance
Life and Accidental Death and Dismemberment Insurance
Identity Theft Coverage
Pet Insurance
OUR WHY:
To Support And Care For Those We Serve So They Can Reach Their Highest Potential
Our company core values are:
TOUCH
Build
Build
Listen, empathize, and help one another.
TOUCH
Believe
Believe
Collaborate with others until you find (or create) a solution.
TOUCH
Respond
Respond
Invest time and resources to advocate for clients, community, and associates.
"Insurance is ever-changing and actually very interesting and not boring! It's quite rewarding to help my clients navigate through something that they are not familiar with and give them one less thing to worry about while running their business. I like to be a problem solver."
"When I first started working at HG, I was surprised at how fun it is to work here! I thought working in insurance would be boring and the people would be dull – thankfully, I was wrong on both counts!"
"I had worked remote quite a bit and saw work as a means to an end for life fulfillment. I was genuinely surprised when I found myself taking great pride in my work, having fun while collaborating on large projects, and wanting to spend time with my peers outside the office. I found a home here where I felt real stakes in how my performance helped the company succeed, and was truly surprised to see myself taking ownership in our story and the culture in such a short period of time."
"I joined HG because I liked the family-focused, flexible working environment. The company really cares about its employees, and the people who work here are friendly, hard-working, and passionate about their jobs. It's a great environment to come to work in every day."