Hausmann-Johnson Insurance (HJI) and The Benefit Services Group, Inc. (BSG®) are proud to announce Mike Johnson has joined our team as a Benefits Consultant.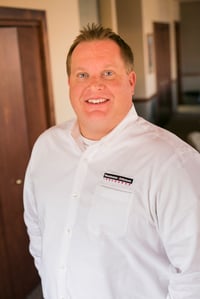 "Mike brings an exceptional level of strategic thinking to our benefits consulting team," says Jim Ahearn, Vice President of Risk Management. "He also strengthens our presence in, and commitment to, the Wisconsin Human Resources community. We're excited to have him aboard and part of our future."
Mike brings a wealth of employee benefits knowledge and experience to his new role. He recognizes that employee benefits are often one of the top three expenses for a business, but benefits also directly impact employees' everyday lives. From his point of view, the world of insurance has become seen as insensitive to the needs of employees and their families. To combat this, he aims to create a win-win situation for employees and employers.
Besides employee benefits, one thing Mike can't stop talking about is his family. He enjoys cooking weekend breakfasts for his wife, Shannon, and their two children, Cade and Atalie. He also enjoys fishing, hunting, and golfing in the great outdoors, and is a big Wisconsin sports fan. "Wisconsinite" describes Mike to a tee.
Mike is proud to be recognized as a member of the In Business Magazine "40 under 40." He gives back to the community, through his role as Vice President of Membership for the Greater Madison Area Society for Human Resource Management, while also participating on the Advisory Board for Wisconsin Recruiters.
"Hausmann-Johnson has always had a great reputation in the community and is known for taking care of clients and putting them first," says Mike. "They have national broker capabilities, with local values. I'm really looking forward to my new role."
Please join us in welcoming Mike to the HJI | BSG team!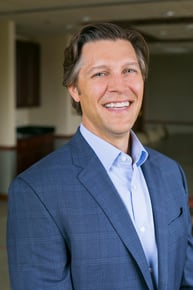 Barry Richter
Barry joined Hausmann Group in 2010 and was later named President in 2014. During his time as President, the agency has been named on the lists of 10 Best Workplaces in Insurance (2015), 50 Best Workplaces for Giving Back (2016), and Best Small Workplaces (2016, 2017, 2018, 2019 and 2020) by Fortune. Prior to joining Hausmann Group, Barry gained insurance industry experience as a commercial agent after concluding a long career playing professional hockey. Barry is a graduate of the University of Wisconsin–Madison School of Business, and holds a BBA in Marketing. He played hockey for the Badgers during that time, went on to represent Team USA in the 1994 Olympic Games, and played professionally for 15 years. He sits on the American Family Children's Hospital's advisory board and is co-chair of the Benefit Advisors Network's board of directors. Additionally, he and his father run a golf outing each year for Easter Seals and have raised over $1,000,000 for the children at Camp Wawbeek. Barry enjoys fishing, golfing, and going up north with his family. He and his wife Kim have 4 children and reside in Verona, WI.