BizTimes Media recognized 16 notable women in insurance in the October 25, 2021, issue and on the BizTimes website.
Diana Schmidt, Property & Casualty Consultant and Principal at Hausmann Group, was one of the 16 honorees. She was nominated by Kristi Thering, Vice President and General Manager of Lerdahl, a Milwaukee-based interior design firm. Diana's drive to keep her community connected amid the pandemic earned her a place on the list.
"Diana's superwoman power causes others she meets to rise up, be positive, and face challenges head-on. She is an amazing leader in the insurance community," said Thering. You can read the full nomination here.
"The women on this list are helping business owners make some of the most important decisions they are faced with-involving risk tolerance and benefits. The level of commitment these women show to helping their clients be successful is inspiring," said Dan Meyer, publisher of BizTimes Media.


The list of notable women in insurance is compiled from nominations from readers and the editorial staff. To view the full list of Notable Women in Insurance, visit https://biztimes.com/category/notable/notable-women-in-insurance/
Congratulations on this honor, Diana!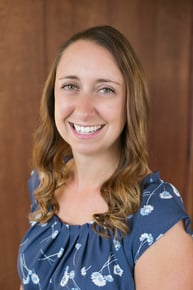 Rachel DeGrand
Rachel joined Hausmann Group in 2015 and became Manager of Marketing Operations in 2018. In her role, she develops and implements marketing and advertising campaigns, oversees strategic events, and supports business development. She also organized the formation of the Community Impact Team at HG, which focuses on company-wide volunteering and community giving. Rachel has a Bachelor's degree in Education from Grand Valley State University. She enjoys running year-round and participating in road races. She's a member of the Business Volunteer Network and regularly volunteers for organizations such as United Way, Alzheimer's Association, and the Ironman Foundation. Her favorite volunteer work is helping organize the annual fundraiser hosted by HG – Melody's Hope for Children Tailgate.