Every business wants to do all it can to prevent injuries from occurring on the job. A serious fire, a permanent injury, or the death of an employee or owner can cause loss of profits or even an entire business. To prevent such losses, you don't need to turn your business upside down. You may not have to spend a lot of money, either. You do need to use good business sense and apply recognized prevention principles.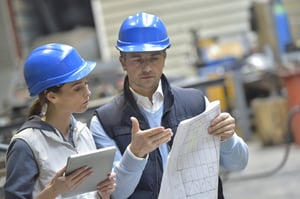 You need a health and safety management plan that reduces the risk of health hazard exposures and accidents. It is not difficult to develop such a plan; it should address the types of accidents and health hazard exposures that could happen in your workplace. Since each workplace is different, your program should address your specific needs and requirements.
FOUR ELEMENTS OF A GOOD HEALTH AND SAFETY PROGRAM
There are four basic elements to all good health and safety programs:
Management Commitment and Employee Involvement. The manager or management team leads the way by setting up the policy, assigning and supporting responsibility, setting a positive example, and involving employees.
Worksite Analysis. The worksite is continually analyzed to identify all existing and potential hazards.
Hazard Prevention and Control. Methods to prevent or control existing or potential hazards are administered and maintained.
Training for Employees, Supervisors, and Managers. Managers, supervisors, and employees are trained to understand and deal with worksite hazards.
Developing a workplace program following these four points is a key step in protecting you and your workers' health and safety. If you already have a program, reviewing it in relation to these elements should help you improve what you have.
The key to the success of a health and safety plan is to see it as a part of your business operation and to see it reflected in your day-to-day operations. As you implement the plan and incorporate it into your business culture, health and safety awareness will become second nature to you and your employees.
---
Would you like to conduct your own safety program evaluation? Download our checklist:
---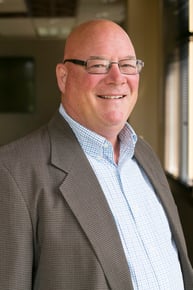 Rick Barton, CSP, ARM
Rick has over 20 years of experience in safety and risk control, working with clients in many industries including Construction, Mining, Trucking, Manufacturing, and Hospitality. He specializes in assessing risk for the clients of Hausmann Group to reduce loss potential. Through safety assessments and loss analysis, Rick develops solutions which include safety management techniques, training, and engineering. Additionally, he has been asked to speak at local and national safety conferences on topics such as "How to Manage Safety on a Jobsite", and "What it takes to be a Safety Leader". Rick is an Authorized Instructor of OSHA Regulations Construction and General Industry Regulations. He is an active member of the Wisconsin Transportation Builders Association (WTBA), Associated Builders & Contractors (ABC), the Wisconsin chapter of The American Society of Safety Engineers (ASSE), and the Association of General Contractors (AGC). He is also on the Advisory Board of the Safety Studies Department at the University of Wisconsin Whitewater. Rick is an avid boater and enjoys sharing time on the water with family and friends. His children are spread across 4 U.S. states and Japan, so he and his wife are often traveling to visit them. He also has attended more than 150 games in the last 15 years to see his beloved Green Bay Packers play.