Hausmann-Johnson Insurance (HJI) and The Benefit Services Group, Inc. (BSG®) are pleased to announce that Mike Johnson has been named Employee Benefit Practice Lead. Mike will be responsible for the sales functions of our employee benefits business unit and will work directly with our team of benefit consultants.
Mike joined HJI | BSG in 2018 as a Benefits Consultant and immediately contributed an exceptional level of strategic thinking to the agency. He will apply his extensive expertise and experience in employee benefits to his new role, and we are excited to see where he will lead the team – and the company – in his new position.
"The team at HJI| BSG is filled with extremely talented individuals with unique skills sets and unmatched resources," says Mike. "I am looking forward to working more directly with a team of people who are constantly providing impactful solutions for our clients."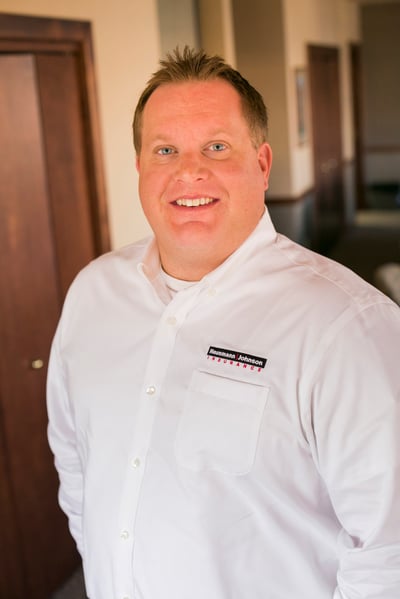 "Mike has a unique ability to connect with people and he empowers our clients to take full advantage of the tools and talents of our employee benefits division," says Barry Richter, President.
Please join us in congratulating Mike!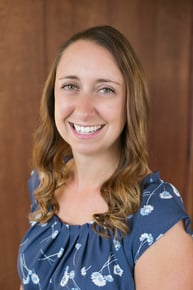 Rachel DeGrand
Rachel joined Hausmann Group in 2015 and became Manager of Marketing Operations in 2018. In her role, she develops and implements marketing and advertising campaigns, oversees strategic events, and supports business development. She also organized the formation of the Community Impact Team at HG, which focuses on company-wide volunteering and community giving. Rachel has a Bachelor's degree in Education from Grand Valley State University. She enjoys running year-round and participating in road races. She's a member of the Business Volunteer Network and regularly volunteers for organizations such as United Way, Alzheimer's Association, and the Ironman Foundation. Her favorite volunteer work is helping organize the annual fundraiser hosted by HG – Melody's Hope for Children Tailgate.