Apartment owners and property managers have a means to protect their limits of insurance, and it won't cost them a penny. I am talking, of course, about renters insurance. What many forget about renters insurance though, is the liability coverage that is included.
The renters insurance policy, much like a homeowners policy or commercial property policy, will pay for the loss or destruction of a renter's belongings if the building in which they rent happens to (for example) burn down. What is less often remembered is the third-party liability component. Let's say your tenant accidentally leaves the stove burner slightly on and catches a hand towel on fire. The fire then spreads and does significant damage to the tenant's unit and three neighboring units. Sure, your commercial property policy will cover the damage, but wouldn't you want the at-fault party to pay? A liability policy is meant to pay for bodily injury and property damage to a third-party for which the policyholder is at fault. Verifying your tenants' adequate insurance protection is potentially a key cog in making your business more profitable.
There are systems in existence now to make this process much easier for landlords. While requiring renters insurance is a standard feature of most leases, it can be difficult to track and enforce. A great first step is to gather a declaration page of the renters insurance policy from each renter at the inception of their lease, and at each lease renewal. Additionally, there are systems to auto-enroll new tenants in a renters insurance program upon signing a lease. Some of these systems add an automatic charge into the tenant's monthly rent that they owe. The only way to opt out of the additional charge is for the tenant to produce a declarations page from their existing renters policy at each lease renewal. The automated systems can save an administrative headache and help to better protect your business. A win-win.
A sometimes-overlooked aspect of a tenant's insurance policy can have mutual benefit and should be explored wherever possible. Contact your consultant and the Real Estate & Hospitality Group at Hausmann-Johnson Insurance for more information.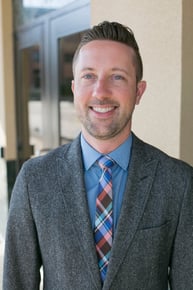 Alex Bauer, CIC, CISR
Alex joined Hausmann-Johnson Insurance in 2012. He focuses on servicing Real Estate and Hospitality clients, as well as Construction and Contractor accounts. He has a knack for breaking down complex concepts for clients regarding their insurance requirements. Also, he enjoys building partnerships with clients by being their business partner and trusted advisor. Alex graduated from the University of Wisconsin-Madison with a Bachelor's Degree in Music Education. He fulfills his passion for music by regularly performing in and attending live music events. He also enjoys running and biking in his free time.