For starters, most general liability insurance policies have a pollution exclusion built into the coverage form, and often additional exclusionary wording regarding mold and fungi. These exclusions are meant to exclude coverage for bodily injury or property damage arising out of the discharge, dispersal, seepage, migration, release, or escape of 'pollutants.' The definition of 'pollutant' has been broad since the 1980s, with a pollutant being defined as 'irritant' and 'contaminant.' This has led to very broad interpretation, beyond simply the toxic waste that immediately comes to mind upon hearing the word 'pollution.'
A pollution liability (also known as environmental impairment liability) policy is designed to fill the gap in coverage resulting from the pollution exclusion(s) on the general liability policy. A common coverage trigger in a pollution liability policy would be, for example, "discharge, dispersal, seepage, migration, release, or escape of pollutants." Sound familiar?
I am a property owner, not a contractor or waste hauler. Does this really apply to me?
Certainly. In regards to site pollution, environmental law applies liability to responsible parties that include any organization that benefited financially from a site or location during the ownership and operation of the site. What does this mean? If you own a property and there is a pollution condition, you can be liable for it. Even if you did not cause the pollution condition, and that liability can stay with you after the sale of the property. An environmental impairment liability policy can provide coverage for bodily injury, property damage, environmental damage, and site cleanup costs arising out of pollution conditions at your specific location or property.
How might this affect me specifically?
Pollution conditions can arise in your building, whether it is an apartment building, shopping center, office building, or even a hotel or a school.
Here are some real-life claims examples: A defect in a building's HVAC system leads to water intrusion that is undetected for months or years, and leads to widespread mold in the building. Tenants of the building claim bodily injury, and the property owner is on the hook for those settlements and the cleanup costs of the mold condition. Another example: a hotel's pool is infected with legionella bacteria, and several guests sue for bodily injury related to the legionella exposure, and by law the hotel owner has to pay for the cleanup and mitigation and testing for the bacteria.
When considering your liability exposures, remember that 'pollution' can extend far beyond those barrels of green sludge with a skull & crossbones on the side of them, and can include any potentially hazardous substance. A pollution condition on your property is your responsibility.
New policy forms and coverage enhancements directed towards property owners and managers are becoming available in pollution policies as we speak. Contact the real estate experts at HJI today about assessing your environmental exposures.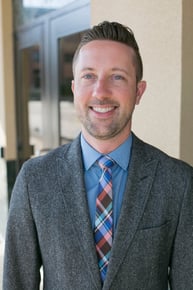 Alex Bauer, CIC, CISR
Alex joined Hausmann-Johnson Insurance in 2012. He focuses on servicing Real Estate and Hospitality clients, as well as Construction and Contractor accounts. He has a knack for breaking down complex concepts for clients regarding their insurance requirements. Also, he enjoys building partnerships with clients by being their business partner and trusted advisor. Alex graduated from the University of Wisconsin-Madison with a Bachelor's Degree in Music Education. He fulfills his passion for music by regularly performing in and attending live music events. He also enjoys running and biking in his free time.