On June 14th, Hausmann-Johnson Insurance associates and members of Melody Hope's family visited the American Family Children's Hospital to dedicate a room in Melody's memory.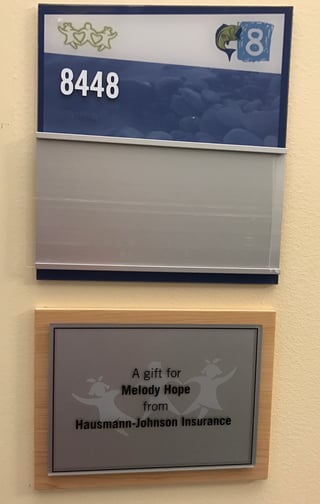 Melody Hope was an associate and owner of Hausmann-Johnson Insurance for 23 years. She loved children and one of her greatest desires in retirement was to volunteer in a children's hospital. Sadly, she never had the chance as she lost her fight with cancer in August of 2015. Because Melody never had that chance to volunteer in retirement, we have taken it upon ourselves to volunteer our time, energy, and talents on behalf of the American Family Children's Hospital.
When renovations at the AFCH are complete, this room will become a Neonatal Intensive Care Unit room. Melody especially loved babies, so we can think of no finer way to honor her memory.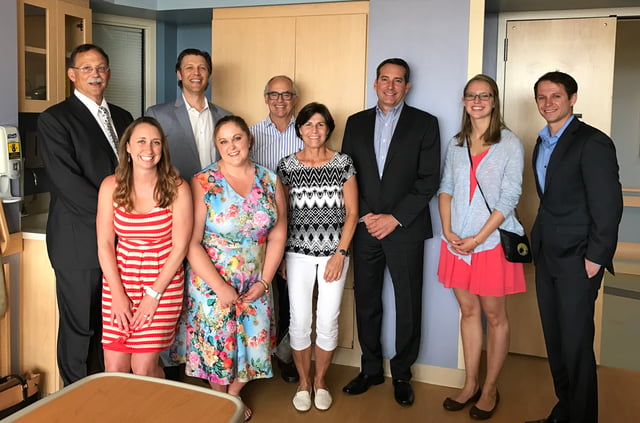 American Family Children's Hospital is a comprehensive pediatric medical and surgical center featuring nationally recognized pediatric specialists in a wide range of fields. The state-of-the-art facility wins widespread praise for its expert care and a warm, soothing atmosphere that enhances a child's ability to heal.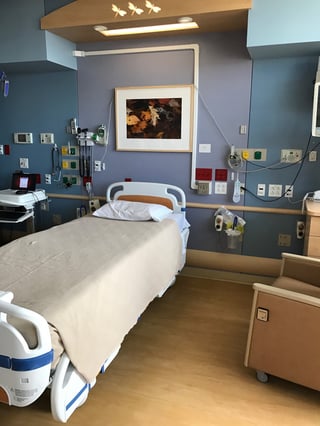 We want to thank the American Family Children's Hospital for having us as guests and for honoring Melody in such a fitting way. Hausmann-Johnson Insurance will be raising funds for the AFCH again this fall at the Melody's Hope For Children Tailgate. Save the date for September 30th!