On January 25, 2022, the Department of Labor (DOL), Department of Health & Human Services (HHS), and Department of the Treasury issued the 2022 MHPAEA Report to Congress. This report outlines the enforcement actions and investigations against group health plans under mental health parity rules (MHPAEA).
MHPAEA requires that mental health/substance use disorder benefits be in parity with similar medical/surgical coverage offered under the plan. Under the CAA, passed in December 2020, plans must conduct a comparative analysis of non-quantitative treatment limitations (NQTLs) on medical/surgical and mental health/substance use disorder benefits imposed by the plan, and to have the report available upon request from a regulator.
The report states that between February 2021 and October 2021, EBSA's NQTL Task Force issued 156 letters to plans in 86 investigations asking for comparative analyses of 1,112 distinct NQTLs. The report found that no plan was able to produce a comparative analysis that satisfied the Departments by the initial deadline.
The report warns that plans should not wait for a letter from a regulator to start compiling their comparative analyses and should not rely on the TPA or vendor's promise to provide it when requested by a regulator. As it states, "A number of plans stated that they were unable to comply…because they erroneously assumed that service providers would prepare a comparative analysis for the plan, or that service providers would have prepared their own comparative analysis upon which the plan could rely…In other instances, plans requested lengthy extensions because they needed time to find someone to draft a comparative analysis for them."
Therefore, employers sponsoring a self-insured plan, who do not otherwise qualify for an exemption from MHPAEA, should take steps to complete their comparative analysis as soon as possible by working with a competent vendor or outside counsel.
If you have questions, please reach out to a member of your Hausmann Group team.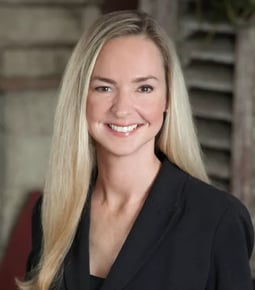 Sarah Borders, CEBS
Principal, Benefits Compliance Solutions. Sarah has spent the last 15 years in the employee benefits industry, has numerous designations and serves on NAHU's Employer Working Group Subcommittee and is an active board member of Austin AHU. She recently stepped down as Vice President of Benefits Compliance at one of the nation's largest brokerage firms to start her own compliance consulting practice. Her designations include an active license with the Texas Department of Insurance, CEBS (Certified Employee Benefits Specialist), Certified Health Care Reform Professional, HIPAA certification and Health Care Service Associate. She holds an MBA from Texas A&M Corpus Christi and a BA from University of Incarnate Word. Her consulting firm, Benefits Compliance Solutions, partners with employers to identify unknown risks and avoid hundreds of thousands of dollars in fines and lawsuits from failure to comply with their healthplan obligations.