The U.S. Department of Health & Human Services (HHS) has announced the maximum annual cost-sharing limits for the 2023 benefit year for non-grandfathered group health plans. Those limits will be $9,100 for self-only coverage and $18,200 for other than self-only coverage.
Cost-sharing includes deductibles, coinsurance, copays, and any other required expenditure that is a qualified medical expense with respect to essential health benefits (EHBs) covered under the plan.
In addition, the proposed regulations would amend the ACA guaranteed availability regulations to explicitly prohibit health insurers, agents, brokers, and exchanges from discriminating against individuals in marketing practices and benefit designs based on sexual orientation and gender identity. If finalized, this rule would reinstate the pre-2020 nondiscrimination protections with respect to guaranteed availability.
Please reach out to your Hausmann Group team with any questions.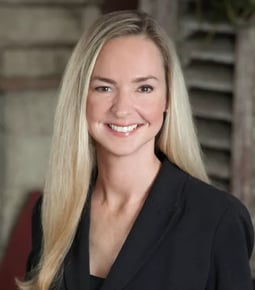 Sarah Borders, CEBS
Principal, Benefits Compliance Solutions. Sarah has spent the last 15 years in the employee benefits industry, has numerous designations and serves on NAHU's Employer Working Group Subcommittee and is an active board member of Austin AHU. She recently stepped down as Vice President of Benefits Compliance at one of the nation's largest brokerage firms to start her own compliance consulting practice. Her designations include an active license with the Texas Department of Insurance, CEBS (Certified Employee Benefits Specialist), Certified Health Care Reform Professional, HIPAA certification and Health Care Service Associate. She holds an MBA from Texas A&M Corpus Christi and a BA from University of Incarnate Word. Her consulting firm, Benefits Compliance Solutions, partners with employers to identify unknown risks and avoid hundreds of thousands of dollars in fines and lawsuits from failure to comply with their healthplan obligations.