By ruling in Dobbs v. Jackson Women's Health Organization, SCOTUS has overturned prior decisions in Roe and Casey, effectively banning abortions in states where pre-Roe and state trigger laws banning abortion exist. Because Roe v Wade was overturned, it reverts back to the states to determine whether access to abortion services in that state will be allowed to continue. Currently, there are several states with "trigger" laws effective upon the overturning of Roe (those include AL, AZ, AK, GA, ID, IA, KY, LA, MI, MS, MO, ND, OH, OK, SC, SD, TN, TX, UT, WV, WI, and WY). Other states have indicated they will likewise implement restrictions in some form, including FL, IN, MT, and NE. However, other states have already or plan to impose state laws to continue abortion services, which include CA, CO, CT, DE, HI, IL, MA, ME, MD, NV, NJ, NY, OR, RI, VT, WA, and Washington, D.C.

As it relates to employer-sponsored coverage, much depends on where the employer is located, where employees are located, and whether or not the plan is self-insured or fully insured. There is currently no federal law mandating abortion services under health plan coverage, including ACA essential health benefits (EHBs).

Self-insured plans (including level-funded plans) would generally be exempt from state law banning abortion coverage under the health plan, with the exception of states that criminalize facilitating abortive care. In other words, even if self-funded plans are preempted by ERISA and not subject to state insurance law, it may still be a criminal offense to provide abortion services in that state.

Fully insured plans would be subject to any state law that bans coverage of either performing or being a patient for an abortion. However, if the fully insured plan covers abortion services for individuals in states with criminal laws, employers may be limited in those situations.

There are many other questions related to taxability issues. For instance, how could this type of benefit continue to be provided on a tax-free basis? Would travel expenses for abortions be reimbursable pre-tax under an HRA, HSA, or health FSA? Would state taxation apply within a state that bans abortions?

At this stage, much of this is speculative and will require the help of knowledgeable outside employment and/or tax counsel. Employers with employees spanning the U.S., whether self-funded or fully insured, who wish to continue providing abortion services or facilitating these services in some manner should consult with their attorney to formulate a compliant plan of action.

As additional information becomes available, we will keep you informed.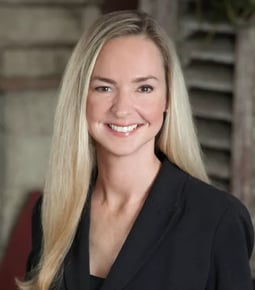 Sarah Borders, CEBS
Principal, Benefits Compliance Solutions. Sarah has spent the last 15 years in the employee benefits industry, has numerous designations and serves on NAHU's Employer Working Group Subcommittee and is an active board member of Austin AHU. She recently stepped down as Vice President of Benefits Compliance at one of the nation's largest brokerage firms to start her own compliance consulting practice. Her designations include an active license with the Texas Department of Insurance, CEBS (Certified Employee Benefits Specialist), Certified Health Care Reform Professional, HIPAA certification and Health Care Service Associate. She holds an MBA from Texas A&M Corpus Christi and a BA from University of Incarnate Word. Her consulting firm, Benefits Compliance Solutions, partners with employers to identify unknown risks and avoid hundreds of thousands of dollars in fines and lawsuits from failure to comply with their healthplan obligations.