​​​​​​​We are pleased to announce that Laura Bermudo has joined the Hausmann Group team as a Benefits Consultant!


Prior to joining Hausmann Group, Laura worked for QPS Employment Group, The QTI Group, and most recently Tandem HR. In all her roles, Laura empowered people and organizations in reaching their optimal level of success and joy! In addition to a successful career, Laura is active in the community serving on the GMA SHRM Board of Directors and Middleton Chamber of Commerce Board of Directors. Additionally, Laura volunteers with Agrace and the Leukemia & Lymphoma Society.
"We are extremely excited to add Laura to our team," says Mike Johnson, Vice President of Benefits. "I've worked with or alongside Laura for over 10 years and have witnessed firsthand her ability to connect with people and genuine passion for helping others. Anyone who has ever had the privilege of meeting Laura knows exactly what I am talking about."
Please join us in welcoming Laura to the team!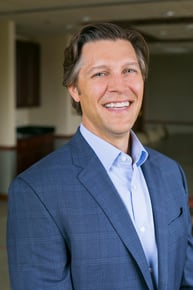 Barry Richter
Barry joined Hausmann Group in 2010 and was later named President in 2014. During his time as President, the agency has been named on the lists of 10 Best Workplaces in Insurance (2015), 50 Best Workplaces for Giving Back (2016), and Best Small Workplaces (2016, 2017, 2018, 2019 and 2020) by Fortune. Prior to joining Hausmann Group, Barry gained insurance industry experience as a commercial agent after concluding a long career playing professional hockey. Barry is a graduate of the University of Wisconsin–Madison School of Business, and holds a BBA in Marketing. He played hockey for the Badgers during that time, went on to represent Team USA in the 1994 Olympic Games, and played professionally for 15 years. He sits on the American Family Children's Hospital's advisory board and is co-chair of the Benefit Advisors Network's board of directors. Additionally, he and his father run a golf outing each year for Easter Seals and have raised over $1,000,000 for the children at Camp Wawbeek. Barry enjoys fishing, golfing, and going up north with his family. He and his wife Kim have 4 children and reside in Verona, WI.