Hausmann-Johnson Insurance | The Benefit Services Group, Inc. (HJI|BSG) is pleased to announce Jay Zahn has joined our team as a Surety Consultant.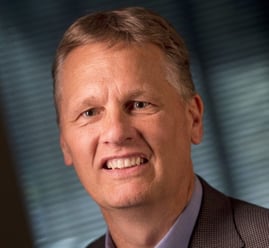 Jay brings 30+ years of bonding and insurance experience to his new role. He is dedicated to helping contractors navigate the bonding process so they can continuously grow and win. To Jay, nothing is more rewarding than providing a small start-up contractor with a bond program and helping them build a road map to success.
"I'm excited to join an organization dedicated to Surety whose professional values of character, integrity and trust align with my own personal values," says Jay. "I am passionate about building relationships and helping my clients grow, and I'm looking forward to strengthening their bond programs as part of the HJI|BSG team."
Jay is active in several construction trade associations, particularly Associated Builders and Contractors of Wisconsin (ABC) where he's participated in committees, sat on the board, and was elected chairman. In 2020, he was awarded the prestigious Wes Meilahn Award by ABC of Wisconsin. This award is presented to an ABC member who best exemplifies tenacity, understanding, love and service toward ABC of Wisconsin. Jay is also involved with Associated General Contractors of Wisconsin and Milwaukee (AGC), Construction Financial Management Association (CFMA) and Wisconsin Underground Contractors Association (WUCA), to name a few.
"I have known Jay for over 15 years and always thought highly of him," says Pat McKenna, Vice President - Surety. "It is obvious he is of high character and always has his clients' interests top of mind. He builds solid relationships that are near impossible to shake. I am excited to have Jay as a part of our team and look forward to working with him!"
Jay has a Bachelor of Business Administration - Finance from the University of Wisconsin-Eau Claire. When he's not working, he's usually tackling household projects, watching a game, or hiking and biking with his family. Jay and his wife love to visit waterfalls, whether in Wisconsin or on road trips out of state.
Please join us in welcoming Jay to the team!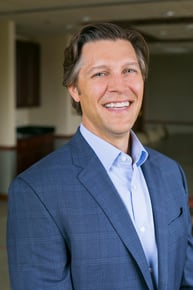 Barry Richter
Barry joined Hausmann Group in 2010 and was later named President in 2014. During his time as President, the agency has been named on the lists of 10 Best Workplaces in Insurance (2015), 50 Best Workplaces for Giving Back (2016), and Best Small Workplaces (2016, 2017, 2018, 2019 and 2020) by Fortune. Prior to joining Hausmann Group, Barry gained insurance industry experience as a commercial agent after concluding a long career playing professional hockey. Barry is a graduate of the University of Wisconsin–Madison School of Business, and holds a BBA in Marketing. He played hockey for the Badgers during that time, went on to represent Team USA in the 1994 Olympic Games, and played professionally for 15 years. He sits on the American Family Children's Hospital's advisory board and is co-chair of the Benefit Advisors Network's board of directors. Additionally, he and his father run a golf outing each year for Easter Seals and have raised over $1,000,000 for the children at Camp Wawbeek. Barry enjoys fishing, golfing, and going up north with his family. He and his wife Kim have 4 children and reside in Verona, WI.