Exciting things are happening at Hausmann-Johnson Insurance! On November 18th, 2019 we will open our doors in a new office space at 740 Regent Street, which is right next door to our current office.
One of our core values at HJI is to "believe there is always a solution" and this new, fresh space will better suit our clients and associates as well as create a more collaborative environment for everyone.

We will remain open for business as our move takes place. There may be a few hours we are offline during the process, but our phones will be operational and you won't notice any change in the level of service you've come to expect from us.
While our street address is changing, you can continue to use the same methods to reach your contacts at HJI as our phone numbers and emails will remain the same. Also, you can always reach our front desk at 608-257-3795 or 800-729-4287.

Please update your records with our new office street address beginning November 18th:
740 Regent Street #400
Madison, WI 53715
If you are sending mail to HJI, please use our P.O. Box (which is the same as before):

P.O. Box 259408
Madison, WI 53725-9408


Since we opened for business in 1946, your loyal support has helped us grow and we look forward to continuing to serve you from our new location.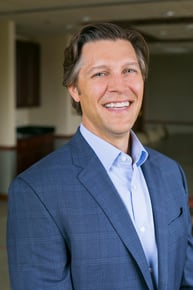 Barry Richter
Barry joined Hausmann Group in 2010 and was later named President in 2014. During his time as President, the agency has been named on the lists of 10 Best Workplaces in Insurance (2015), 50 Best Workplaces for Giving Back (2016), and Best Small Workplaces (2016, 2017, 2018, 2019 and 2020) by Fortune. Prior to joining Hausmann Group, Barry gained insurance industry experience as a commercial agent after concluding a long career playing professional hockey. Barry is a graduate of the University of Wisconsin–Madison School of Business, and holds a BBA in Marketing. He played hockey for the Badgers during that time, went on to represent Team USA in the 1994 Olympic Games, and played professionally for 15 years. He sits on the American Family Children's Hospital's advisory board and is co-chair of the Benefit Advisors Network's board of directors. Additionally, he and his father run a golf outing each year for Easter Seals and have raised over $1,000,000 for the children at Camp Wawbeek. Barry enjoys fishing, golfing, and going up north with his family. He and his wife Kim have 4 children and reside in Verona, WI.