Hausmann Group is pleased to announce Ken Alderden has joined our team as a Risk Control Consultant.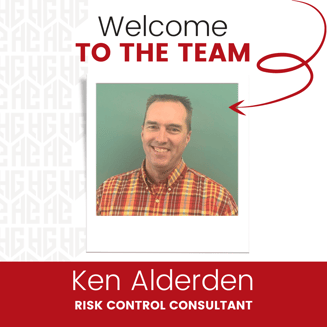 With nearly 30 years of safety experience and exposure to many different industries including construction, manufacturing, and healthcare, Ken is a true safety subject matter expert!
"We are thrilled to have Ken on board," says Rick Barton, Manager of Risk Control Services. "Ken has extensive safety knowledge that will be extremely valuable to our clients and our team. In particular, he brings a wealth of DOT and property conservation experience."
As Risk Control Consultant, Ken will put his safety knowledge to work by providing technically sound recommendations for improving workplace safety and loss exposure. Specific activities will include helping our clients establish comprehensive safety programs, performing inspections, conducting training, and much more.
"I am excited to get back to the agency side of insurance again and spend more time with clients," says Ken. "I always enjoyed the close partnerships on the agency side. I already know many Hausmann Group associates from my time at Sentry Insurance and am looking forward to becoming part of the team."
Please join us in welcoming Ken to Hausmann Group!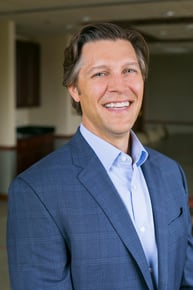 Barry Richter
Barry joined Hausmann Group in 2010 and was later named President in 2014. During his time as President, the agency has been named on the lists of 10 Best Workplaces in Insurance (2015), 50 Best Workplaces for Giving Back (2016), and Best Small Workplaces (2016, 2017, 2018, 2019 and 2020) by Fortune. Prior to joining Hausmann Group, Barry gained insurance industry experience as a commercial agent after concluding a long career playing professional hockey. Barry is a graduate of the University of Wisconsin–Madison School of Business, and holds a BBA in Marketing. He played hockey for the Badgers during that time, went on to represent Team USA in the 1994 Olympic Games, and played professionally for 15 years. He sits on the American Family Children's Hospital's advisory board and is co-chair of the Benefit Advisors Network's board of directors. Additionally, he and his father run a golf outing each year for Easter Seals and have raised over $1,000,000 for the children at Camp Wawbeek. Barry enjoys fishing, golfing, and going up north with his family. He and his wife Kim have 4 children and reside in Verona, WI.