Hausmann Group, a full-service independent insurance agency with offices located in Madison and Pewaukee, Wisconsin, announced the strategic sale of its data analytics division, BSG Analytics (BSGA), to Alliant Insurance Services.
Going forward, the BSGA team will continue working alongside Hausmann Group from its current Pewaukee, Wisconsin headquarters. "We look forward to working closely with BSGA and Alliant as they support our data needs moving forward," said Barry Richter, President of Hausmann Group. "Through this strategic partnership, we'll be able to tap into Alliant's national footprint and data sets. In turn, Hausmann Group clients will receive stronger, more in-depth data analytics as well as access to the current tools and resources they enjoy today. Additionally, we will be able to utilize new data tools and techniques created by BSGA and Alliant in the future."
Founded in 2012, BSGA is a full-service healthcare analytics company serving a diverse client base that includes provider systems, carriers, coalition groups, advocacy groups, and the brokerage community in its home state of Wisconsin and throughout the U.S. BSGA is regarded across the industry for its ability to employ data science to improve the ways in which care is provided, resulting in enhanced quality, improved efficiency, and reduced costs.
"Alliant, with its national reach and diverse resources, will provide a powerful platform by which we can reach an even broader base of clients and provide high-impact data solutions," said Jerry Frye, Founder and CEO of BSGA. "This partnership will enable us to take our proven model of success and bring even greater value to our clients and partners."
Hausmann Group will continue to own the entirety of their other distinct business units, which consist of property and casualty insurance, employee benefits, surety bonds, personal insurance, and specialty consulting.
About Hausmann Group: Hausmann Group is a full-service independent insurance agency with offices located in Madison and Pewaukee, Wisconsin. Hausmann Group offers wide-ranging insurance and business services to support clients in Wisconsin and across the country.
About Alliant Insurance Services, Inc.: With a history dating back to 1925, Alliant Insurance Services is one of the nation's leading distributors of diversified insurance products and services. Operating through a national network of offices, Alliant offers a comprehensive portfolio of services to clients.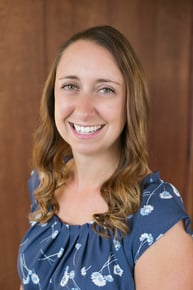 Rachel DeGrand
Rachel joined Hausmann Group in 2015 and became Manager of Marketing Operations in 2018. In her role, she develops and implements marketing and advertising campaigns, oversees strategic events, and supports business development. She also organized the formation of the Community Impact Team at HG, which focuses on company-wide volunteering and community giving. Rachel has a Bachelor's degree in Education from Grand Valley State University. She enjoys running year-round and participating in road races. She's a member of the Business Volunteer Network and regularly volunteers for organizations such as United Way, Alzheimer's Association, and the Ironman Foundation. Her favorite volunteer work is helping organize the annual fundraiser hosted by HG – Melody's Hope for Children Tailgate.