While COVID-19 has caused major slowdowns across the economy, most segments of the construction industry remain hard at work. As we approach the beginning of another season, evaluating the way your organization handles the contracts that govern your jobs is a crucial step towards ensuring your business is maximizing its efficiency and profitability.
Here are four steps you can take to streamline an effective contract negotiation and management strategy:
Designate an internal team
Figure out who to utilize both inside and outside your organization. You'll need buy-in from ownership at a minimum, but may want to also include other managers and safety directors. Externally, you'll most likely want to consult with your attorney and insurance advisor.
Identify common risks in your contracts
Most of the risks you assume in contracts will come from the Indemnity section of the contract. Indemnification obligations can vary greatly from contract to contract in both the scope of indemnification and individual provisions such as choice of counsel. By having your team analyze your most recent contracts, you may also find some other common requirements in insurance exhibits.
Determine your organizational stance on common risks
After reviewing the risks most commonly presented, have your team decide how you want to address them. Your attorney can advise you as to how current case law has influenced the enforceability of certain provisions. You will also want to discuss with your insurance consultant how contractual provisions align with your insurance program and what risks are uninsurable. You may decide that some risks are ultimately worth retaining based on the controls you have in place.
Assign roles and responsibilities in dealing with contracts
You'll want to answer several questions as you figure out what this analysis means to your business. How do contracts get reviewed in your organization? Who has the authority to negotiate and accept differing terms? For instance, consider that a project manager may inadvertently accept risks that are unacceptable to management in order to get a job done quickly.
Often, the most painful and costly risks are those that are retained unknowingly. By developing a dedicated team and uniform procedure to review and negotiate contracts, you'll be better positioned to avoid unwelcome surprises when you sign on the dotted line.
Interested in learning more? Watch Jon's webinar: Navigating and Negotiating Construction Contracts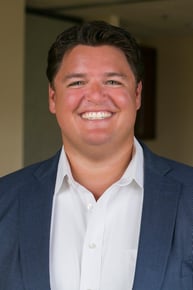 Jon Templin, CIC, CISR, CRIS
Contract Risk Specialist - Jon grew up around insurance – when he was young his grandfather owned an insurance agency in Peoria, Illinois. Now, he is the one that clients put their trust in to protect the businesses that they've built. Jon enjoys making clients aware of the risks that they face and coming up with a plan to address those risks so that their businesses can continue to thrive. Jon is extremely detail-oriented when it comes to reading contracts and coverage forms and is very effective at making clients aware of unfavorable contract language in leases and construction agreements. He likes to dive in and help solve a client's problems right alongside them. Clients appreciate the way Jon is able to advocate for them in a way that protects their interests and respects their professional relationships. Jon holds a Bachelors' of Arts degree in English from the University of Wisconsin – La Crosse. When the weather cooperates he likes to visit the zoos in Madison and Milwaukee, but if he really wants to zone out he'll fire up the Xbox for a few hours. John has also volunteered his time with high school football as an offensive and defensive line coach.