As business owners, we are all challenged with the COVID-19 pandemic and many people are wondering how worker's compensation comes into play. Think of the COVID-19 virus as any other virus that employees are exposed to. What benefits are available when employees get sick and have to stay home to recuperate?
When employees get sick with the flu, or any other virus for that matter, health insurance is the primary remedy for medical costs associated with those illnesses. Additionally, most employees will use PTO or sick days that are part of the company's benefits plans to cover lost short-term wages. Since it is extremely difficult to prove an illness was contracted at work, worker's compensation claims are rarely filed. However, under current conditions of this pandemic, I suspect employers may see worker's compensations claims filed if someone within the workplace is diagnosed with the coronavirus and another employee later tests positive for the virus.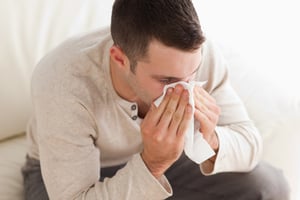 Under those circumstances, that may constitute a compensable worker's compensation claim. If an employee requests that you file a worker's compensation claim due to coronavirus, please turn the claim in to your worker's compensation insurance carrier and let the adjuster make the decision. By doing so, it takes the exposure off of the policyholder since the policyholder has transferred risk to the worker's compensation insurance carrier. If any lawsuits would ensue, the insurance carrier would then be responsible for providing legal defense since it was their decision on the compensability for the worker's compensation claim.
All cases will be different. By turning in a claim, you as the policyholder are protected. Keep in mind, if the worker's compensation insurer denies the claim and nothing is paid, it does not affect your premium on your worker's compensation policy.
If you have questions, please contact your trusted advisors at Hausmann-Johnson Insurance.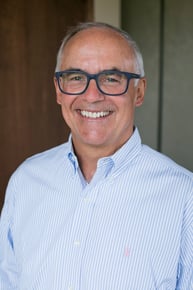 Tim Hausmann
Tim joined Hausmann-Johnson in 1980 after working in the oil fields in the North Sea, as well as for Del Monte Foods. During his time in the insurance industry he has found that he is most passionate about helping clients succeed. He takes pride in being an insurance resource and consults with clients to help them make the right choices for their company. Tim's clients would say that he tells them what they need to hear, not what they want to hear, which helps them make the best decisions. Tim sits on the Board of Directors for Hausmann-Johnson. He graduated from Hamilton College in Clinton, New York with a BA in Economics. Traveling is one of his favorite pursuits and he especially enjoys the anticipation leading up to a big trip. If he's not on the road, you can find him cooking a full family style dinner every Sunday.