Do you find yourself in one of the following situations?
Leaving on a spring break trip in less than a month.
Already booked or are about to put a deposit down on travel for later this year.
Will trip cancellation insurance cover you if you change your mind and decide not to travel due to concerns with the spread of the coronavirus?
There are number of travel insurance plans in the marketplace. Typically, you can choose from a number coverage options including trip cancellation, trip interruption, baggage loss or delay, medical, and medical evacuation. Some plans may also offer a "cancel for any reason" option/rider.
The "cancel for any reason" option should be given strong consideration if you plan to book a trip in the near future. Depending on the company, this optional benefit will reimburse up to 75% of the trip costs. In order to be eligible for the reimbursement, three conditions must be met:
The policy must be purchased within 10-21 days of making the initial trip payment.
The amount of the coverage purchased must be equal to all of the pre-paid, non-refundable, pre-travel expenses.
Trips must be cancelled more than 48-72 hours prior to the departure date.
If you're planning on making travel plans and considering purchasing travel insurance, you'll also want to find out if the plan excludes epidemics/pandemics.
For additional travel advice and updates on the coronavirus, please visit these resources:
https://www.state.gov/coronavirus/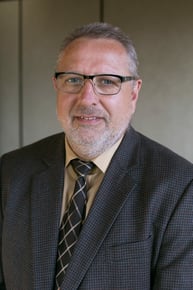 Doug Lefeber
Doug has over 30 years of insurance industry experience, and has been with Hausmann-Johnson Insurance since 2014. He oversees the sales and service of about 2,000 Personal Lines accounts and welcomes the opportunity to interact with clients whenever they have an insurance need. As a manager, he believes that if you take good care of your employees, they will in turn take good care of your customers. Doug holds a Bachelor of Arts degree in Psychology from the University of Wisconsin – Eau Claire. Prior to joining Hausmann-Johnson Insurance, he gained experience as a manager and producer for AAA, Rural Mutual Insurance, and Met Life. He is a member of the Northside Business Association and the East Side Club and volunteers with them regularly. He also enjoys spending time with his family and attending summer music festivals in the area.