As we head into the holiday weekend, we would like to share a special edition of the COVID-19 Data Tracker for Wisconsin.
Since the beginning of the pandemic, the percentage of patients testing positive for COVID-19 and being hospitalized or expiring has continued to decline. The graphic below looks at the 24th through the 30th of each respective month and how the change in hospitalization and mortality rates have improved for the state of Wisconsin. Over this three-month period, hospitalizations have declined by 38% and mortality has declined by 66%.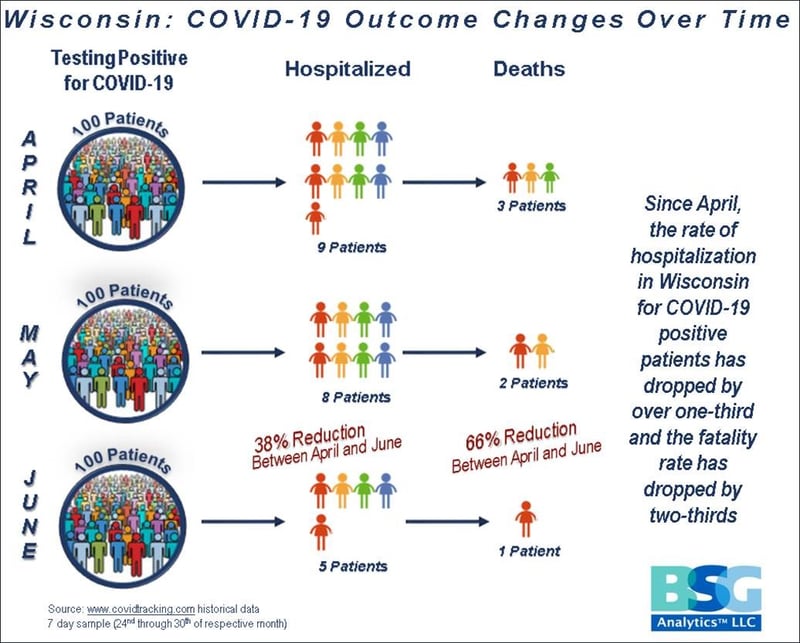 We have also laid out the 7-day rolling average of positive COVID-19 tests by county in Wisconsin. The graphs below show the variation in positive testing trends by county since late March: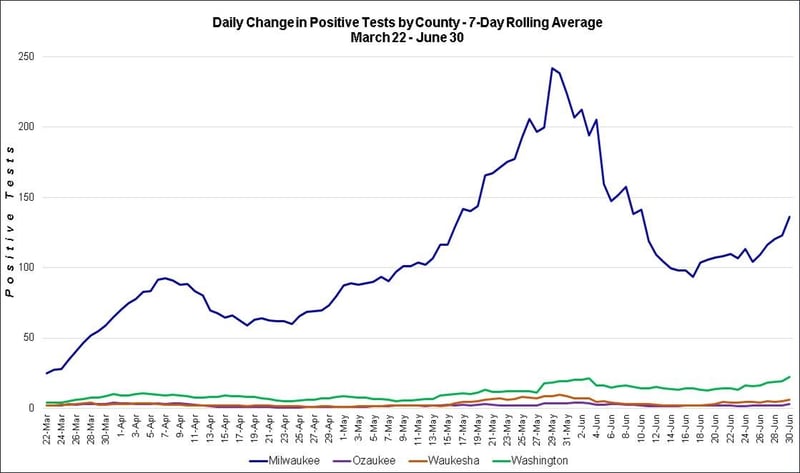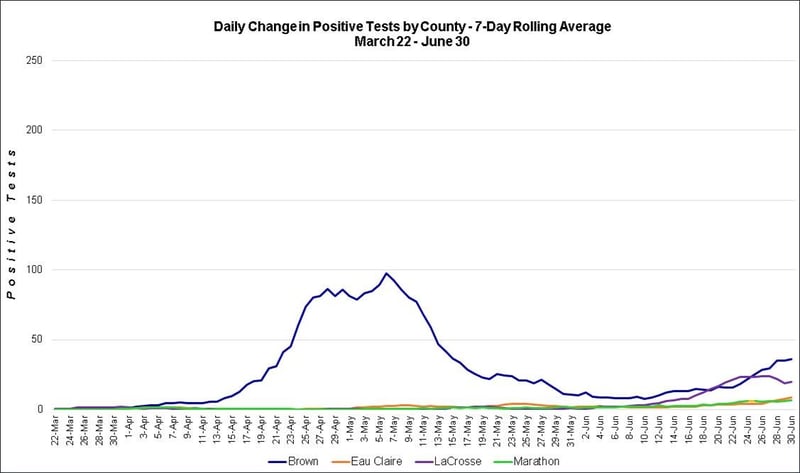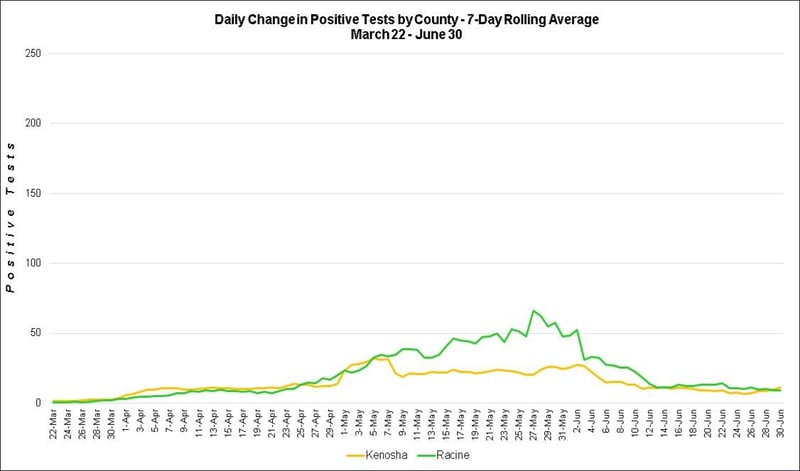 We hope that you find this information of value as we all continue to navigate through the COVID-19 pandemic. We will continue to regularly update the COVID-19 Data Tracker as more data becomes available.
Click here to download the complete COVID-19 Data Tracker for July 2, 2020 from our BSG Analytics team.