It's official everyone! Even with all of the COVID-19 pandemic activities (or lack thereof), even with the practicing of social distancing, and even with the wearing of masks - summer has finally arrived! Though there has been a lot happening across our country, summer could simply not be deterred.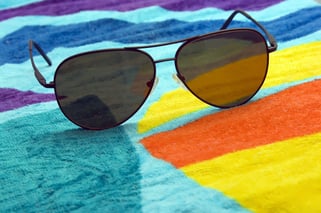 On one hand, we should be happy and fortunate that we can get out and enjoy some sunshine and warm weather. But on the flip side, we have to be cautious while we are enjoying the dog days of summer. In 2019, preliminary figures from the Wisconsin Department of Health Services reported five people died in our state due to heat-related causes. In the past five years, at least 17 people have died in Wisconsin and thousands of residents have fallen ill or been hospitalized due to heat-related conditions.
Those most vulnerable include:
Very young children
The elderly
People with heart disease
People with high blood pressure
Individuals who are overweight
Individuals who are on certain medications
Many victims of heat-related illnesses are the elderly or those who have mobility issues. In light of the current COVID-19 pandemic, it's especially important to make sure those who are socially isolated are remaining safe when temperatures climb.
The inside of a car can be especially dangerous. On an 80-degree day, temperatures in a vehicle parked in direct sunlight can climb almost 20 degrees in just 10 minutes. Never leave a child or pet inside a parked car. Leaving a window cracked is not enough.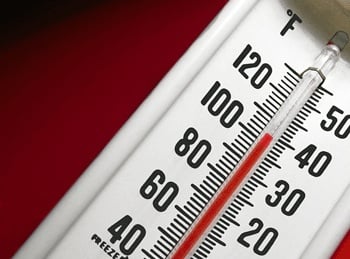 Here are some tips to stay safe during extreme heat:
Stay cool — Remain inside air-conditioned buildings as much as possible during the hottest parts of the day and avoid direct sunlight.
Stay aware — Watch for signs of heat-related illnesses, such as weakness, dizziness, nausea, and muscle cramps. If symptoms don't improve, seek medical attention.
Stay hydrated — Drink plenty of water. Don't wait until you're thirsty to drink!
Stay informed — Pay attention to local weather forecasts and extreme heat alerts.
It doesn't matter if you are hitting the links or working around the house. Make sure you watch yourself and your loved ones for any of the following signs and symptoms of heat-related illnesses.
Heat Stroke – confusion, slurred speech, unconsciousness, seizures, heavy sweating or hot, dry skin, very high body temperature or rapid heart rate
Heat Exhaustion – fatigue, irritability, thirst, nausea or vomiting, dizziness or lightheadedness, heavy sweating, elevated body temperature or fast heart rate
Heat Cramps – Muscle spasm or pain in the legs, arms or trunk
Heat Rash – Clusters of red bumps on the neck, upper chest and in skin folds
If you or someone else experiences any of the above symptoms, you should begin a treatment immediately. To treat these conditions:
Take the affected person to a cooler area such as shade or air conditioning.
Try to reduce the body temperature by:

Immersing the person in cold water or an ice bath
Place ice or cold wet towels on the head, neck, trunk, armpits and groin

Confusion, slurred speech, or unconsciousness are signs of a heat stroke. When these types of symptoms are present, call 911 immediately.
I think that most of us enjoy the sun and fun that summertime can bring, but we have to protect ourselves and our loved ones from overdoing it. Take care everyone and have a great start to your summer!
For more information on the dangers of heat exposure, click here to read OSHA's latest press release on Important Protections for Working Safely in Summer Heat.
If you have questions, please reach out to Jeff Dutton or Rick Barton from our Risk Control team.