The Benefit Services Group, Inc. | Hausmann-Johnson Insurance (BSG | HJI) is pleased to introduce and welcome Tom Jocz as Employee Benefits Practice Lead.
Tom will utilize his depth of experience in Employee Benefits to manage the sales and growth process for BSG | HJI. He has endless energy for relationship building with both clients and carriers and will be a valuable mentor for the sales and consulting team.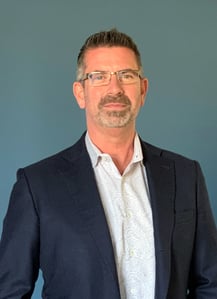 "At BSG | HJI we are always striving to be better," shares Barry Richter, President. "When I met Tom, I knew he would be a great fit as he is very focused on doing what is best for his clients. In addition, he has the experience of owning a successful independent agency. I look forward to Tom's leadership with our team and being a big part of our company's success for years to come."
Prior to joining BSG | HJI, Tom was President and an owner of Diversified Insurance Solutions where he trained and advised the benefit sales team in addition to building his own book of business. In 2017, Diversified Insurance Solutions was sold to Associated Benefits and Risk Consulting where he stayed to manage his book of business until making the leap to join the BSG | HJI team.
"BSG | HJI is known in Wisconsin as the leader in health plan data and information," says Tom. "Working in the same market for 25+ years, I knew that this was an exciting opportunity for me to scale that data to a market segment that is clamoring for health plan information that typically isn't available to them. I'm looking forward to building on the rich 30+ year history of valuable data resources and outstanding customer service. I am ecstatic to bring a fresh take to our sales process and a commitment to 'out of the box' customer service for our existing customers, as well as targeting employers who may not have seen what BSG | HJI has to offer."
Outside of the office, Tom stays busy with his 2 children, especially following their club soccer and basketball teams all over the Midwest. He also loves to be on the water, golfing, and traveling.
Please join us in welcoming Tom to the team!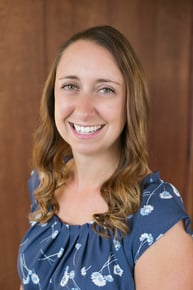 Rachel DeGrand
Rachel joined Hausmann Group in 2015 and became Manager of Marketing Operations in 2018. In her role, she develops and implements marketing and advertising campaigns, oversees strategic events, and supports business development. She also organized the formation of the Community Impact Team at HG, which focuses on company-wide volunteering and community giving. Rachel has a Bachelor's degree in Education from Grand Valley State University. She enjoys running year-round and participating in road races. She's a member of the Business Volunteer Network and regularly volunteers for organizations such as United Way, Alzheimer's Association, and the Ironman Foundation. Her favorite volunteer work is helping organize the annual fundraiser hosted by HG – Melody's Hope for Children Tailgate.