Do you run a retail operation and ever wonder what could happen if you restrict your means of egress? Not surprisingly, it could mean a large fine and surprise inspections at a hefty cost!

Many commercial retail operations in the form of stores, lodging, restaurants, and other facilities are often lacking space for incoming products and other items. Sometimes when the delivery truck shows up there is not enough manpower to properly put away the incoming stock. As a result, the items end up near the door and eventually get put away as time and space becomes available. If an emergency suddenly arose, that blocked egress could become a hazard for personnel and customers needing to quickly exit the facility.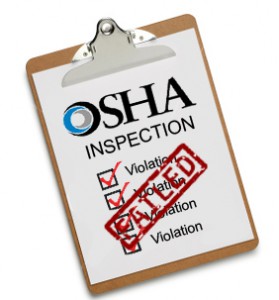 OSHA will take notice of these violations and, in some cases, will cite companies for improper egress maintenance.
Under OSHA there are very clear standards (1910.37) which must be met in order to protect your employees. Additionally, the life safety codes and local building codes are there to protect the most important part of the business: you customers.

Here is a link to a citation issued for improper egress from storage of incoming products. Almost every business faces this issue, and it is how it is handled that makes the work environment safe for employees and customers.

Over the years, improper egress issues have led to very serious injuries and deaths. Although it is not a complicated issue, it must be addressed on a regular basis. So, please take some time to review this issue or you could face the next citation, or worse yet, an employee or customer injury.
Here at Hausmann-Johnson Insurance, we strive at assisting clients in understanding the dangers of improper exits and storage, and providing safe egresses. If you have questions or need assistance, please reach out to us. We are happy to help.