Welcome to the next post in our blog series: My Path to HJI. These are stories from associates on how they got started in insurance, what led them to their role at Hausmann-Johnson Insurance, and advice for others thinking about making a start in the industry.
This week's featured associate is Samantha Fuentebella. Read on to learn more about Samantha and connect with her on LinkedIn if you'd like!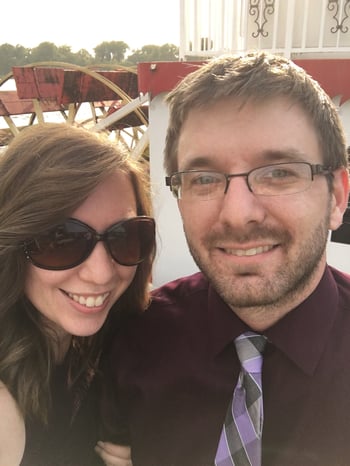 What's your role at HJI?
I am a Commercial Lines Coordinator.
What was your career path that led you to HJI and your current role?
Back when I was a senior in high school, I was in the Business Co-Op program which was a class that lets you leave school early to go work. I'd get paid because it's a normal job, but my boss would evaluate me and report back to my teacher who would give me a final grade. I didn't know what I wanted to do in the business world, so I was open to anything. My teacher told me there was an opening at West Bend Mutual Insurance and asked if I wanted to interview for that. So, I interviewed and got the position. I spent a year in their Office Services department working exclusively with Property & Casualty Claims. I loved it! Weird to say, but at that point I really wanted to be a Claims Adjuster.
I moved to Madison for college and transferred over to NSI, a division of West Bend Mutual, to work while I went to school. I stayed in their Office Services department, but this time working with Property & Casualty Claims, Work Comp Claims, Underwriting, and Bonds until 2010 when I left due to needing a full time job. At the end of 2014 I was looking to get back into the insurance industry and I saw the job posting for the Commercial Lines Associate position at Hausmann-Johnson. Now here I am!
What do you wish you'd known when you were just starting out?
I wish I would've known just how much work I'd have to put into learning all of our carriers' forms. Since I had never worked at an agency before, I never knew or even thought about what other carriers do or use.
What inspires you to come to work everyday?
It's a toss-up between having awesome co-workers to talk to daily, and interacting with my insureds. The clients I interact with almost every day are a huge part of why I have such passion for customer service and client retention.
As a child, what did you want to be when you grew up? How does that influence what you are doing now?
I actually wanted to be an Archaeologist or Historian. I had a huge passion for learning about ancient Egypt, Greek and Roman Mythology, The Revolutionary War, World War I and World War II. A variety of topics, I know… However, I wanted to sit in libraries and read about those topics, visit the countries/ areas where events happened, or go out on "digs" in an attempt to uncover more history. If that didn't work out I just told myself I'd be a dentist.
What advice would you give someone thinking about going into insurance/starting their career?
I would tell them that despite what you may think, insurance isn't boring and it's always changing. Give it a shot and try it before ruling it out!
Tell us a bit about yourself outside of work.
I love to spend time with my boyfriend, Ryan, and my dog, Maddie. I enjoy going outside to walk, play tennis, go camping, or play yard games. I also love playing video games and board games, reading lots of books and watching movies. I enjoy spending a lot of time with friends and family. I love to sing and watch/ sing to musicals. I definitely dance a lot. Back in the day, I was a part of the drama/theatre club so I thoroughly enjoy going to watch plays when I can. I love to try different beers and wines. I'm a huge fan of the Green Bay Packers and watching the NFL in general, but I also enjoy watching pretty much every other sport.
---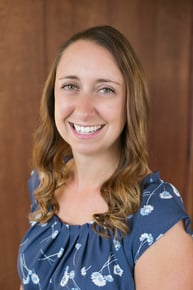 Rachel DeGrand
Rachel joined Hausmann Group in 2015 and became Manager of Marketing Operations in 2018. In her role, she develops and implements marketing and advertising campaigns, oversees strategic events, and supports business development. She also organized the formation of the Community Impact Team at HG, which focuses on company-wide volunteering and community giving. Rachel has a Bachelor's degree in Education from Grand Valley State University. She enjoys running year-round and participating in road races. She's a member of the Business Volunteer Network and regularly volunteers for organizations such as United Way, Alzheimer's Association, and the Ironman Foundation. Her favorite volunteer work is helping organize the annual fundraiser hosted by HG – Melody's Hope for Children Tailgate.