Employers looking to hire seasonal workers this summer are reminded that there is an exception when measuring workforce size to determine whether they are an applicable large employer (ALE) subject to the Affordable Care Act's employer shared responsibility ("pay or play") provisions.
What Is 'Pay or Play'?
The pay or play provisions require ALEs—generally those with at least 50 full-time employees, including full-time equivalent employees (FTEs)—to offer affordable health insurance that provides a minimum level of coverage to full-time employees (and their dependents) or pay a penalty tax if any full-time employee is certified to receive a premium tax credit for purchasing individual coverage on the Health Insurance Marketplace (Exchange).
Seasonal Worker Exception
If an employer's workforce exceeds 50 full-time employees (including FTEs) for 120 days or less (or 4 calendar months) during the preceding calendar year, and the employees in excess of 50 who were employed during that period were seasonal workers, the employer is not considered an ALE for the current calendar year. A seasonal worker for this purpose is an employee who performs labor or services on a seasonal basis (e.g., retail workers employed exclusively during holiday seasons are seasonal workers).
Seasonal Worker Versus Seasonal Employee
While the terms "seasonal worker" and "seasonal employee" are both used in the pay or play provisions, only the term "seasonal worker" is relevant for determining whether an employer is considered an ALE. For this purpose, employers may apply a reasonable, good faith interpretation of the term "seasonal worker."
For more information on the difference between a seasonal worker and a seasonal employee under pay or play, please refer to IRS Pay or Play Q&A #26.
If you have any questions regarding this month's update, please reach out to a member of your Hausmann-Johnson Insurance benefits team.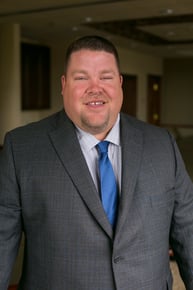 Lars Schultz
Lars Schultz joined the Hausmann-Johnson Insurance team in 2016 as a benefits consultant with a wealth of knowledge in employee benefits. Lars consults with and advises clients about the design and implementation of their employee benefit programs. His strategic thinking provides clients' ongoing support to make sure their benefit plan meets their corporate goals and needs. He specializes in manufacturing, hospitality, and agriculture. Lars received his Bachelor's degree from the University of Wisconsin – LaCrosse. He gives back to his community through a variety of different volunteer opportunities including serving as President for Providence HOA, acting as a watchdog volunteer at Horizon Elementary School in Sun Prairie, and teaching religion. In his free time he enjoys spending time with his wife and children, Uli and Otto, and visiting the lake. In the Fall, you can find him cheering on the Badgers and Packers.