As real estate owners and managers, you face a unique set of risks when it comes to your insurance programs. You depend on functioning buildings in order to produce income. If there is a fire at your building, you may have insurance coverage to pay to repair or rebuild, but is your loss of earnings protected?
Business Income and Extra Expense coverage is an often overlooked aspect of commercial property insurance. If a building is damaged, and your business, or your tenant's business, either cannot operate or must set up makeshift operations, having a properly structured business income insurance policy is crucial.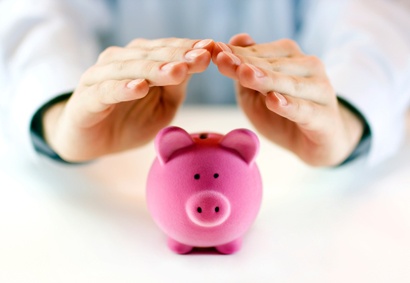 WHAT IS BUSINESS INCOME AND EXTRA EXPENSE COVERAGE AND HOW IS IT STRUCTURED?
Business Income and Extra Expense is a time element coverage with two components.
Business Income provides coverage for loss of income that result from a covered loss (i.e. fire) at an insured property.
Extra Expense covers the additional costs incurred to set up temporary or makeshift operations.
The two most common methods for writing a business income policy are Actual Loss Sustained (ALS) basis, and Specific Limit. A policy written on an ALS basis will provide coverage for loss of income with a number of months (typically 12), but no dollar amount. A business income policy with a specific limit does not have a time restriction. The dollar limit is calculated on a business income worksheet using a combination of sales, income, expenses, payroll, and other factors.
WHAT IS RIGHT FOR MY BUSINESS?
There are several factors to consider.
How long would it take to rebuild your building?
Is it easy to set up makeshift operations for your business in a hurry?
Here are some additional factors to consider when securing business income insurance coverage.
ALS

Specific Limit

Appropriate for smaller buildings or businesses whose normal operations can be re-established in a relatively short period of time
No limit on the dollar amount payable
Does not require business income worksheet to calculate
Not every business qualifies

Appropriate for larger-scale properties and operations that require significant time to re-establish
No time constraint on loss payments
Can be calculated to a specific limit appropriate to your business
Dollar amount is rigid – could be problematic if miscalculated
A FEW OTHER CONSIDERATIONS:
Typically, a Businessowners policy will automatically include 12 months of actual loss sustained business income coverage. These policies are usually cost-effective, but lack flexibility when it comes to structuring the business income coverage. Commercial Package policies have greater range of options for business income and extra expense coverage.
Contact your real-estate experts at Hausmann-Johnson Insurance to discuss what might be best to protect your business.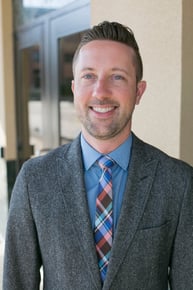 Alex Bauer, CIC, CISR
Alex joined Hausmann-Johnson Insurance in 2012. He focuses on servicing Real Estate and Hospitality clients, as well as Construction and Contractor accounts. He has a knack for breaking down complex concepts for clients regarding their insurance requirements. Also, he enjoys building partnerships with clients by being their business partner and trusted advisor. Alex graduated from the University of Wisconsin-Madison with a Bachelor's Degree in Music Education. He fulfills his passion for music by regularly performing in and attending live music events. He also enjoys running and biking in his free time.