As healthcare costs continue to rise and demographics are rapidly changing, many employers are faced with difficult decisions when it comes to their employee benefit offerings. There have been a multitude of flashy trending workplace benefits that on paper seem exciting and attractive, including pet friendly offices, free snacks, in-office happy hours, ping-pong tables, colorful walls, and salad bars. It is common knowledge that millennials are taking the workforce by storm and are looking for modern benefits to support their lifestyles. What employers need to understand is, a ping-pong table isn't going to attract top talent, for any generation. Employees are looking for more.
As of today, there are five generations in the workforce. That being said, in the next four years, the two youngest generations (millennials and nexters) will compose nearly 70% of global employees, 50% being millennials. Attracting the top talent in the booming millennial workforce is going to be vital to the success of lucrative employers.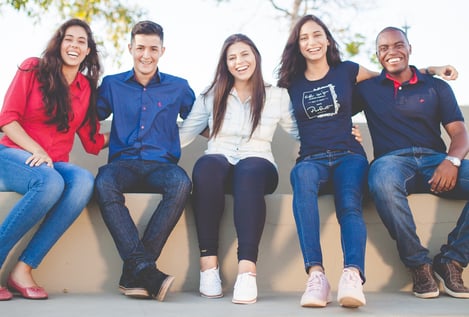 What do millennials really want? More importantly, why do they need it?
Looking back at the economic patterns of the work life as a millennial, there have been many recessions and times of insecurity. For many, the 2008 recession was coinciding with the promise of dream jobs after graduation. Entering into the workforce while experiencing rejection, layoffs, and downsizing can explain why millennials can be tentative to give all their loyalties to one employer. An attractive benefit to combat these feelings and convey that the employer is invested in the employee is the ability to personalize the employee benefits. Employees have innumerable amounts of values and needs. There is not a standard employee benefit package that can meet them all, but the ability for employees to choose what's most important to them is impactful.
This could be as simple as having a core benefit offering (medical, dental, life, etc.) and then allowing employees to choose from additional coverages such as flexible hours, professional development tuition support, paid volunteer hours, and more. Employees are looking for benefits that are focused on their overall wellbeing. These benefits do not have to be a financial burden on the employer. Having the opportunity to volunteer or go to the gym without having to take time off work is meaningful and impactful.
Another factor to consider when building attractive employee benefits is taking your employees' life stage into consideration. As the millennial generation floods the workforce, they are carrying many financial burdens that have not been as prevalent in the past. 71% of students graduating with a four-year degree are shouldering some amount of debt. This means young professionals are being held back from big milestones in life like purchasing homes, getting married, having children, and more importantly, building a secure financial future.
According to the 2015 American Student Assistance survey, 76% of respondents said that if a prospective employer offered a student loan repayment benefit, it would be a deciding or contributing factor to accepting the job. Millennials are looking for financial stability and understand that options such as a 401k and student loan repayment benefits are more valuable in the long run than a larger paycheck now.
Millennials are looking for benefits that are evolving from the standard workforce benefits. Financial stability and total professional and personal well-being are proving to be more valuable than salary or trendy working environments. Adapting your employee benefits to better support the goals and lifestyle of millennials will be crucial to ensuring your business gets top choice of the generation's talent.