Employer paid leave programs for employees are making headlines throughout the country. In some states and municipalities they are mandated by law. But for most employers, they remain a voluntary program that employers are increasingly turning to in an effort to support employee wellbeing and work-life balance. Many employees face financial hardship when family care needs cause them to be absent from work and Paid Leave Programs may provide some relief in those stressful situations.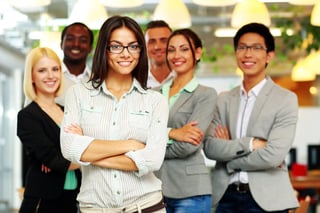 Because they are largely voluntary programs, many employers start from scratch in developing them. They approach development with good intentions, but may stumble if certain design features are not considered.
Gender Equity: If you are providing 12 weeks paid leave for a mother who gives birth, but only 2 weeks paid leave for a father, that's not gender equity! It further could be considered a discriminatory practice. Don't comingle the issues of physical disability that may exist for the mom with the fact that leave for bonding is the true purpose of time off related to welcoming a newborn or newly adopted child into your employee's home. Disability before or after childbirth should be covered by your short term disability program.
Inclusiveness: If your paid leave program consists solely of leave related to birth or adoption, you are leaving out large numbers of your employees who may choose not to have children, or may have already completed their families. Over the course of their work lives, employees have many caregiving responsibilities related to family members that occur with greater frequency than childbirth. Bereavement is another example of a situation which may cause employees to need to be away from work and for which paid leave benefits have traditionally been limited. Further, employees may desire time off to perform volunteer work or engage in self development activities. Paid leave programs that encompass a wider array of possible scenarios will be viewed in a more positive light and seen as a true benefit by more employees.
Coordination with other sources of pay during leave: Take a close look at your vacation / sick or PTO programs currently in place and consider how the Paid Leave Program will interface with them. Will you require that employees use a certain amount of PTO before Paid Leave begins? Will you require Paid Leave in full days or will you allow partial day use? How will Paid Leave work when a short term disability benefit is being collected? Do you have a salary continuation program that might be impacted by Paid Leave? How will Holiday Pay work? Will you allow intermittent use of Paid Leave? Addressing as many of these questions in advance when developing your policy will reduce confusion and ease administration down the road.
Fair Labor Standards Act: Care should be taken to ensure that accidental violations of the FLSA do not occur while administering a Paid Leave Program. For example, if an employee is certified for leave under Federal FMLA, and that employee is a salaried exempt employee, and that employee works only a partial day, they may be docked for a partial day absence. You could dock that employee's pay if your Paid Leave Program paid for full day absences only. However, if that same salaried exempt employee is not covered by Federal FMLA during the time they are on your Paid Leave Program, and if you restrict employees to receiving Paid Leave for full day absences only, that employee who is gone a partial day should not be docked for the hours they did not work. This may be a compelling reason to provide Paid Leave in smaller increments than one day.
Communication: As the old saying goes – you can't over communicate! Materials explaining how your Paid Leave Program works should be written clearly and be easy to understand. They should be readily accessible to the employees. Managers should be well versed in the program so that they are reminding employees it exists. And the program should be periodically reviewed with employees, many of whom will pay little attention to it until a situation exists when they need it.
If you are considering adding a Paid Leave Program to your benefit offerings, I applaud you. Paid Leave Programs are wonderful additions to an employer's benefit program and are deeply appreciated by employees. Thoughtfully constructed, they demonstrate awareness of the challenges employees can face in their personal lives and the employer's support of employees in their lives outside of work.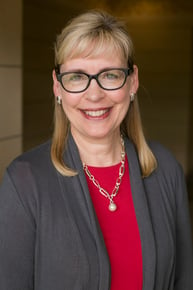 Mary Jo Spiekerman, SPHR, SHRM-SCP
With over 20 years of human resources management in numerous industries, Mary Jo is uniquely qualified to advise the clients of Hausmann Group on human resources related issues. She provides guidance on complex employment topics such as employee relations, talent management, recruitment, onboarding, and training. Mary Jo and her team help "lighten the load" for clients that may otherwise spend a lot of time, effort and energy attempting to do their own risk management and employee benefits administration. Mary Jo is especially excited about the journey Hausmann Group has taken to become designated as a Great Place to Work by the Great Place to Work Institute. She began studying the process over 10 years ago and when she joined Hausmann Group she knew the pieces were in place to catapult the agency onto the list of the 10 Best Places to Work in Insurance, which was achieved in 2015. Mary Jo is a graduate of Marian University with degrees in Business Administration and Human Relations. She is currently a member of the Board of Directors of Community Support Network and serves as a consultant to the Personnel Committee of her village board. When she's not working she takes the time to relax with family and friends at her cabin on the Wisconsin/Upper Michigan border.