A positive work environment is essential to a healthy business and has been a central component of our success. So we're proud to announce that for the second year in a row Great Place to Work® and Fortune have named us one of the country's 50 Best Small Workplaces for 2017!

Hausmann-Johnson Insurance won this accolade based on employees' anonymous responses to an extensive survey about their levels of trust, pride, and camaraderie at work. Great Place to Work® reviewed the survey results of more than 74,000 employees from hundreds of companies in the ranking process. Among the findings from the study: trust fuels business performance. For example, the Best Small and Medium Workplaces enjoy roughly three times the revenue growth of their peers, even as they provide a better experience for their people.
"We understand that our employees are our greatest asset. When they feel valued, so do our clients. We're serious about what we do, but we also have fun and take time to enjoy each other's company over monthly socials, friendly Office Olympics, or during our annual parties." says Barry Richter, President of Hausmann-Johnson Insurance.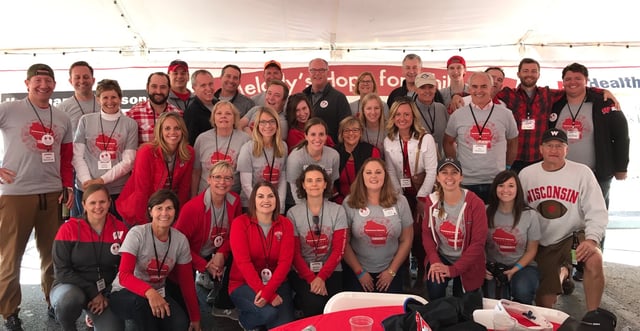 The Best Small and Medium Workplaces is one of a series of rankings by Great Place to Work and Fortune based upon employee survey feedback from Great Place to Work-CertifiedTM organizations.
---
We want to share what we've learned during our Great Place to Work journey, and we've created some resources that may help your organization get started:
Download our ebook: How to Achieve a Great Place to Work
or watch our webinar: Great Place to Work - How You Can Achieve It