The holiday season is officially upon us, and for many, this means that festive parties are right around the corner. As Wisconsinites, we've grown accustomed to enjoying an Old Fashioned, Hot Toddy, or Tom and Jerry to warm us up during these cold weather revelries. Unfortunately, there is usually someone who overdoes it when it comes to holiday cheer. Over-indulgence may lead to hosts being Scrooge-d over by the liability Grinch.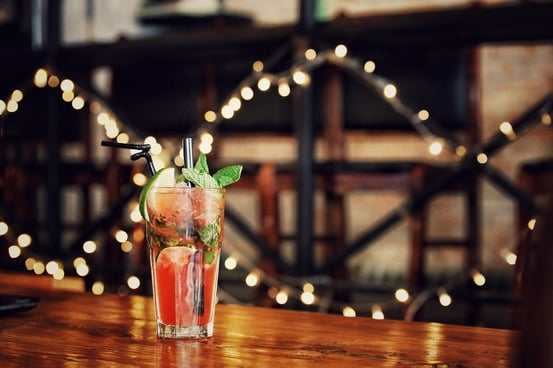 While Wisconsin's so-called dram shop law (see Wisconsin Statutes section 125.035) limits the liability for both licensed vendors, as well as social hosts, the state does recognize a couple of exceptions to this law. If found in the following scenarios, a vendor or host may be held liable for providing alcohol to someone who, by reason of their intoxication, ends up harming a third party:
Alcohol is served by force or deception (claiming the beverage is alcohol-free, for instance)
Alcohol is served to someone who is knowingly (or should have been known to be) under the legal drinking age
Imagine XYZ Company hosts their company's holiday party in their office's banquet room. Holly, the college intern, has been helping herself to the stocked fridge between breaks from the dance floor. Even though Holly is underage, nobody stops her from consuming alcoholic beverages. Later that evening, Holly leaves the party to drive home. On the way, Holly runs a stop sign and hits Carol, a pedestrian, causing serious injuries. Carol may seek damages from Holly for causing the injury, however, because Holly is not 21 years of age or older, Carol can also bring a civil claim for damages against XYZ Company as they were the provider of the alcohol that caused Holly to run the stop sign.
Prevent your business from landing on the Naughty List by taking steps to avoid the legal risks presented by hosting an employer-sponsored party. Examples include:
Holding the event at an establishment with a liquor license
Hiring a bartender or caterer for on-site events
Limiting the amount of alcohol served
Providing an alternative transportation option
Above all else, be sure your business is properly insured. Contact a trusted consultant at Hausmann-Johnson Insurance to review your existing coverage before purchasing a new policy as your comprehensive general liability policy may be providing sufficient coverage for your business's needs.