We recognize that our employees are at the heart of the value we provide to our clients. Our complex and fast-changing industry demands a culture of innovation, teamwork and trust. So we're proud to announce that for the second year in a row Great Place to Work® and Fortune have named us one of the country's 30 Best Workplaces in Financial Services and Insurance!

Our organization earned this ranking based on employees' anonymous responses to questions addressing their experience at work. On issues of fairness, professional advancement, camaraderie and other traits essential to a rewarding career, Hausmann-Johnson Insurance exceeded benchmarks for comparably-sized organizations striving to create a great workplace.
"We understand that our employees are our greatest asset. When they feel valued, so do our clients. Every person at Hausmann-Johnson Insurance is committed to the success of our clients. Our fair and transparent approach to management – plus supportive perks and profit sharing – help our team keep us at the forefront of the industry." Says Barry Richter, President of Hausmann-Johnson Insurance.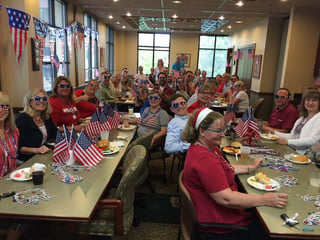 Hausmann-Johnson Insurance makes a point to involve people in decisions that affect their work, while cultivating a transparent and collegial environment. The Trust Index® Survey, which this ranking is based upon, takes into account key factors of the workplace including employees' trust in leadership, perceptions of fair pay and profit sharing, pride in one's work, and an overall sense of teamwork and cooperation across the firm.