Many company owners in the manufacturing and distribution industry embrace mergers & acquisitions as part of their company's growth strategy. On the other hand, some of these business owners may decide to sell their company. If you are in either one of these situations you may want to investigate representation & warranty insurance.
In buy/sell transactions, the seller makes contractual "representations and warranties" stipulated in the purchase agreement. Generally speaking, the representations are statements of past and existing facts and the warranties are promises that existing or future facts are or will be true. Representations and warranties may relate to financial statements, accounts receivable, sales forecasts, taxes, employee benefits, intellectual property, and so on. The seller makes these representations and warranties in good faith and the buyer relies upon these statements to close the transaction. However, if a dispute ensues over a representation or warranty, either party may seek economic damages liabilities if the other party did not meet the spirit of the representation or warranty in the contract. Whichever side of the transaction you are on, buyer or seller, uncovered liabilities post-transaction could significantly impact your bottom line and aggravate one party in the transaction. Under these circumstances, buyers and sellers may want to transfer that risk. Of course, the old adage that "nothing in life is guaranteed" still applies, but this product helps mitigate that risk.
To put this in perspective, in a buy/sell transaction we recently reviewed, the purchase price to the buyer was approximately $25MM. The basic insurance limits and approximate representation & warranty insurance costs were as follows:
An underwriting fee of $15,000 up front with $10,000 paid on the back end only if the deal closes. The $15,000 up front is non-refundable.

A separate minimum premium: a $1MM limit of representation & warranty insurance was $80,000, for example.

Limits available up to 25% of purchase price.

Retention (the deductible includes defense costs) of 1.5% to 2.5% of the limit of insurance.

Coverage for fundamental

representations

& warranties for 3 years. Coverage for non-fundamental

representations

& warranties for 6 years from the date of sale.

Within the limits of insurance are:

Defense cost to sue the seller for breach of

representations

& warranties in the purchase agreement.
Economic damages awarded for breach of

representations

& warranties in the purchase agreement.

A premium range of $150,000 to $200,000, depending on limits and underwriting.
There are multiple insurance markets available for large mergers & acquisitions deals. For smaller transactions, there is a very limited market that will insure these deals. In either case, business owners should be aware that the underwriting process has a very short fuse and the process is fast and furious. Businesses should expect to provide very detailed information since the underwriters tend to be ex-attorneys with mergers & acquisitions field experience.
There are various reasons to purchase representation & warranty insurance. One is to reduce the capital tied up in escrow. It is not uncommon to use a line of credit or cash set aside to fund for any unforeseen disputes arising from representations and warranties. Beside the plain fact that it would be smart not to tie up capital if you don't have to, there is no tax deduction for the funds escrowed and usually the seller loses the opportunity cost on those funds. Representation & warranty insurance may also help to improve the buyer's chances if there is competition to close the deal by delivering more cash to the seller at closing.
Questions? Contact your trusted advisors at Hausmann-Johnson Insurance to discuss how representation & warranty insurance can help protect your business.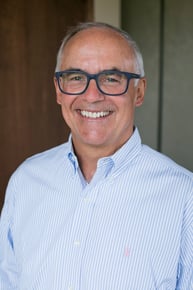 Tim Hausmann
Tim joined Hausmann-Johnson in 1980 after working in the oil fields in the North Sea, as well as for Del Monte Foods. During his time in the insurance industry he has found that he is most passionate about helping clients succeed. He takes pride in being an insurance resource and consults with clients to help them make the right choices for their company. Tim's clients would say that he tells them what they need to hear, not what they want to hear, which helps them make the best decisions. Tim sits on the Board of Directors for Hausmann-Johnson. He graduated from Hamilton College in Clinton, New York with a BA in Economics. Traveling is one of his favorite pursuits and he especially enjoys the anticipation leading up to a big trip. If he's not on the road, you can find him cooking a full family style dinner every Sunday.