On Aug 19, 2022, the Departments released FAQs Part 55 which addresses several issues under the Consolidated Appropriations Act (CAA) and also the transparency in coverage (TiC) regulations. Below is a summary of the FAQs that primarily pertain to employer plan sponsors:
Clarification on no-network plans (e.g., referenced-based pricing): The FAQs confirm that the prohibition on balance billing applies to non-participating emergency facilities/providers and air ambulance providers when these benefits are covered under the plan but the plan has no provider network or no out-of-network items or services. However, the prohibitions would never be triggered if there is no network of providers in the first place. As a result, several of the FAQs address how these no-network plans would need to calculate the out-of-network rates and cost-sharing subject to the balance billing rules.
Balance billing disclosures: Q/A #11 confirms that if the employer has a public website, but there is no website for the health plan, the disclosure requirement can be met by entering into a written agreement with the carrier or TPA to post it publicly on behalf of the plan. However, even if there is a written agreement, if the carrier or TPA fails to post the required disclosure, the plan violates the disclosure requirements. Plans and issuers are also required to provide applicable state law balance billing protection notices, which would primarily impact fully-insured plans in certain states.
Transparency in Coverage Self-Service Tool initial list of 500 items and services: Q/A #23 confirms that the initial list of 500 items and services to be listed under the price comparison tool can be found on the HHS Transparency Resources webpage. This list will be updated quarterly to allow a reasonable time for plans and insurers to revise the internet self-service tools that must be made available to all enrollees. This phase of the TiC rules applies to plan years beginning on or after January 1, 2023. All items and services must be posted for plan years beginning on or after January 1, 2024.
Transparency in Coverage Machine-Readable Files (MRFs): Q/A#22 clarifies that the TiC Rules do not require a plan without a public health plan website to create a website in order to publicly post MRFs. In addition, the TiC Rules do not require an employer to post a link to the machine-readable files on its own public website. Instead, a plan may satisfy the MRF posting requirement by entering into a written agreement where the service provider posts the machine-readable files on its own public website on behalf of the plan. The employer plan sponsor will remain responsible if the vendor does not fulfill the posting requirement.

As the CAA's balance billing and Transparency in Coverage rules continue to be phased in, employers should assess to what degree their carriers, TPAs, and other vendors will be assisting with the various new requirements. Most of the requirements, especially for self-funded plans, are ultimately the responsibility of the employer plan sponsor even if written agreements are in place.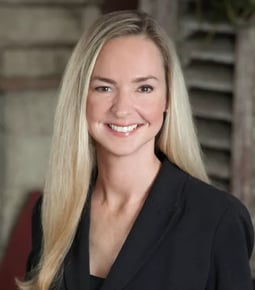 Sarah Borders, CEBS
Principal, Benefits Compliance Solutions. Sarah has spent the last 15 years in the employee benefits industry, has numerous designations and serves on NAHU's Employer Working Group Subcommittee and is an active board member of Austin AHU. She recently stepped down as Vice President of Benefits Compliance at one of the nation's largest brokerage firms to start her own compliance consulting practice. Her designations include an active license with the Texas Department of Insurance, CEBS (Certified Employee Benefits Specialist), Certified Health Care Reform Professional, HIPAA certification and Health Care Service Associate. She holds an MBA from Texas A&M Corpus Christi and a BA from University of Incarnate Word. Her consulting firm, Benefits Compliance Solutions, partners with employers to identify unknown risks and avoid hundreds of thousands of dollars in fines and lawsuits from failure to comply with their healthplan obligations.