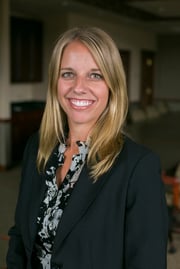 Diana Schmidt (MS, CPCU, ACI, AU, ARe, AIC), Property & Casualty Consultant at Hausmann-Johnson Insurance | The Benefits Services Group, Inc. has earned the designation ACI, Associate in Captive Insurance from the International Center for Captive Insurance Information (ICCIE). Diana pursued this prestigious designation to build upon her alternative risk financing knowledge. She has experience building both large guaranteed cost and high deductible/retrospective rating casualty programs. Earning the ACI designation and solidifying her captive insurance knowledge will be valuable to our clients who are interested in non-traditional insurance programs and enjoy outside of the box plan designs.
ICCIE's mission is to be the premier provider of captive insurance education and to offer the preeminent professional designation in captive insurance. The ACI is the recognized designation of captive insurance professionals around the world. The intensive classes are designed to be challenging and ensure professionals seeking the ACI designation are committed to the value it provides to their career. The ICCIE has most recently given out their 500th designation in its 15 years of establishment—so it is rare for a consultant to have achieved the designation! Diana Schmidt's name is now listed in the ICCIE's database of ACI recipients and she is qualified to analyze and provide expert advice regarding captive programs.
We are proud of her achievements and honored to have her on our team. Congratulations, Diana Schmidt!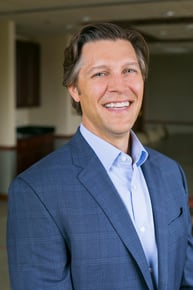 Barry Richter
Barry joined Hausmann Group in 2010 and was later named President in 2014. During his time as President, the agency has been named on the lists of 10 Best Workplaces in Insurance (2015), 50 Best Workplaces for Giving Back (2016), and Best Small Workplaces (2016, 2017, 2018, 2019 and 2020) by Fortune. Prior to joining Hausmann Group, Barry gained insurance industry experience as a commercial agent after concluding a long career playing professional hockey. Barry is a graduate of the University of Wisconsin–Madison School of Business, and holds a BBA in Marketing. He played hockey for the Badgers during that time, went on to represent Team USA in the 1994 Olympic Games, and played professionally for 15 years. He sits on the American Family Children's Hospital's advisory board and is co-chair of the Benefit Advisors Network's board of directors. Additionally, he and his father run a golf outing each year for Easter Seals and have raised over $1,000,000 for the children at Camp Wawbeek. Barry enjoys fishing, golfing, and going up north with his family. He and his wife Kim have 4 children and reside in Verona, WI.