I just celebrated another anniversary of working in the insurance industry. (I won't tell you the year I started, but a clue is that President Ronald Reagan was still in office!) My first job with an insurance company was right out of college where I was trained and consequently gained my first experiences in worker's compensation. I now am an experienced Claims Counselor for Hausmann-Johnson Insurance and I have learned a lot about how to make claims go as smoothly and efficiently as possible.
I strongly believe that we have one of the best systems for compensating injured workers after an injury. This can be a very trying time for both the injured worker and the employer, and that's exactly where my job as a Claims Counselor comes in to make it easier for you: the client.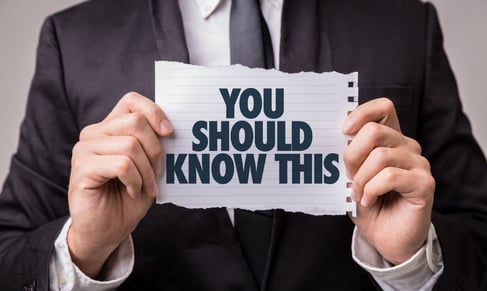 There are ways that you can save company money by implementing the following 3 best practices:
Report claims on a timely basis.
When I say "timely," I mean that you must report a claim within 48 hours of notification. In my own experience, the longer an employer waits, the more they will pay in the long run. A company pays hard earned dollars to have an insurance carrier cover them. When you leave it to a Claims Consultant, they will review, investigate, and work the claim to conclusion. It is their profession and they must perform these tasks exceptionally within Wisconsin state laws. Many--if not most--insurance carriers will make three point contacts within 24 hours of receipt of a new claim. They will contact who filed the claim, the injured worker, and the medical provider for information.
Explain expectations clearly to all involved parties.
A Claims Counselor or Claims Representative is like a cog in the wheel that keeps a claim running smoothly. They are the person who has the most information from all parties to appropriately direct the claim towards closing. When you share your information with a Claim Counselor clearly, it can expedite a claim. Be very open with your Claims Representative about the injured employee. This can include personal issues with the employee, so that your Claims Representative knows exactly what situation and personnel they are working with. When expectations are clearly stated, the Claims Representative knows what possible issues can arise with your claim. In many cases, if the employee is a problem for you, they will be difficult for your workers compensation carrier as well.
Obtain records immediately.
The Claim Representative only has 14 days in Wisconsin to make the first lost time payment if your employee is off of work. When you combine this deadline with high caseloads, this does not give a Claims Representative much time to obtain records and take statements from the employee and any witnesses. If you report claims immediately, a Claims Counselor has much more time to track down the right people so that they can obtain clear and concise records.
Following these best practices will not only save you money, but can aid in resolving claims smoothly and efficiently for all parties involved. My motto is that the best claim is a closed claim!
This July, I will be hosting a webinar entitled Life Cycle of a Worker's Compensation Claim. There truly is a birth, a life, and an end to a claim. To register for my webinar, click here: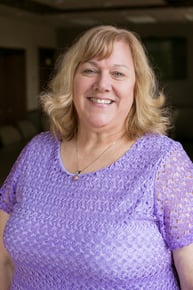 Peg Kramer, AIC, CPCU
Peg found her way to Hausmann Group in 2014 over a serendipitous lunch with a former coworker. She uses her 20+ years of experience in the claims field to be a champion for clients when they are faced with difficult situations. Peg's word is solid - she is tenacious and will go to great lengths to problem solve to provide the right answers. Peg believes that Wisconsin has the fairest and most equitable workers compensation program in the nation for both the employee and the employer. She prides herself in educating clients on what their options are under the program and how to prevent accidents, work with injured workers, and save money doing it. Peg grew up in her parent's grocery store and was the first "Cart Greeter" ahead of the big box stores starting at age 4. She graduated from the University of Wisconsin - Platteville with Bachelor's degrees in Criminal Justice and Psychology. On the weekends she loves to relax at her lake home in Oxford, Wisconsin or you can find her at garage sales, thrift shops and consignment stores learning the stories behind all of the interesting pieces for sale. She also actively volunteers at her church on the Parish Life Committee.