I have a two-year-old daughter and a four-year-old son who are simply amazing little creatures. Toddlers are innately curious about the world and want to better understand the things they see, hear, and do. Many times a day my wife and I are stuck in a constant assault of "why" questions. It's a truly magical phase!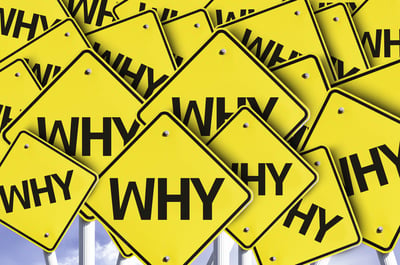 There have been several times where I hop on the never ending "why" train with my kids and they point something out that I can't answer, or my answer to their question still doesn't satisfy their curiosity as to why we do something a certain way. It really can be eye-opening sometimes!
Most employers' benefits philosophies and overarching strategies date back decades and are largely built on legacy practices or mindsets that have survived year after year. Often times, these same practices have been passed on from CFO to CFO and HR leader to HR leader. Very few of the original architects of that original "why" play an active role in managing the benefits today. Year after year, no one's inner toddler comes out and starts asking that important question: Why?
Everything around your employee benefits strategy should have a purpose. To craft an initial benefits strategy, you have to focus on the details and ask yourself, "Why are we doing this?" and "Why are we doing it this way?" Going through a benefits "Why Audit" will help you find areas of financial improvement, and more importantly, it can ensure you are actually offering what your organization is promoting.
To start this practice I strongly recommend going through a benchmarking exercise with all of the relevant data. There are 13 main areas where you should start identifying the pros and cons compared to your overall benefits strategy:
Industry – What is your industry and how does it impact your benefits plans? Look at this not only from a financial standpoint, but also socially.
Geography – Does where you operate and where your employees live have an influence? You might be surprised by the cost impact on this metric alone.
Demographics – How do your demographics impact your risk and what benefits make sense to offer?
Plan Design – Where are you in relation to benchmarks and what impact does your plan design have on overall costs?
Plan Operations – How do your policies impact the value/costs of your plans?
Employee Contributions – How does it compare to the benchmark and what is its impact on costs?
Turnover Percentage – Is your percentage high or low? This metric plays a major role in structuring an intentional benefits plan.
Participation Rate – Are you covering too many? Too little? Too many spouses/dependents, etc? This all needs to line up with your philosophy.
Wellness Initiatives – What type of investment is going towards wellness and why?
Workplace Policies – What is the overall impact your policies have on plan performance?
Disease Management – What structure is provided around helping employees manage disease states?
Communications – How and when are you communicating with employees?
Definitions Inside of Plans - Do your definitions of earnings, limits, waiting periods change with each class? What is your definition of disability? Really taking a deep dive and analyzing this is extremely important.
If anyone would like help in this exercise, I would be happy to provide our "13 Metrics to an Effective Benefits Plan" benchmarking tool, which provides thoughts around important areas of costs savings potential. Leave your information below and I'll be in touch.
If you don't already have a clear total compensation philosophy and really understand the role benefits plays in your organization, this exercise will be very tough. For this to work, you need to start with the end goal in mind. Clearly identifying your own "Why" in regards to benefits will be your ultimate barometer. This will ensure there are no contradictions between your employee benefits philosophy and what you are actually offering your employees.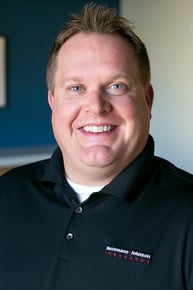 Mike Johnson
Mike joined Hausmann Group in 2018 and brings a wealth of employee benefits knowledge and experience to the team. He recognizes that employee benefits are often one of the top three expenses for a business, but benefits also directly impact employees' everyday lives. From his point of view, the world of insurance has become seen as insensitive to the needs of employees and their families. To combat this, he aims to create a win-win situation for employees and employers. Mike knows that the best problem he can solve is one he can identify proactively and transparently. By looking 2-3 years out and addressing any type of cost or compliance concerns head on, he is able to help his clients and their employees achieve their goals. He works to build repeatable processes that address his clients' benefit costs, compliance, and communications. Besides employee benefits, one thing Mike can't stop talking about is his family. He enjoys cooking weekend breakfasts for his wife, Shannon, and their three children. He also enjoys fishing, hunting, and golfing in the great outdoors, and is a big Wisconsin sports fan. "Wisconsinite" describes Mike to a tee. Mike is proud to be recognized as a member of the In Business Magazine "40 under 40." He gives back to the community, through his role as Vice President of Membership for the Greater Madison Area Society for Human Resource Management, while also participating on the Advisory Board for Wisconsin Recruiters.