Employers added 155,000 jobs to the U.S. economy in November 2018, far fewer than the roughly 200,000 new positions economists had expected, according to the November jobs report from the Bureau of Labor Statistics. The unemployment rate held at 3.7% nationally, with Wisconsin coming in at 2.9%. Larger metropolitan areas of Wisconsin were even lower.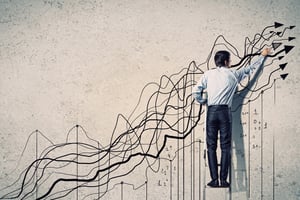 Both numbers point to the strength and expansion of the U.S. and Wisconsin economies, even with the weaker-than-predicted job growth. The larger issue is U.S. employees haven't seen their paychecks get much bigger. With unemployment rates at historically low levels, many consider this a sign we have reached "full employment."
Full employment isn't necessarily when everyone has a job. Rather, it is when inflation starts to rise, because businesses cannot find enough workers. In Wisconsin, it may appear that we have reached full employment. Personally, I won't be convinced until paychecks start increasing. Real (inflation-adjusted) average hourly wages from the Current Employment Statistics (CES) survey did not grow at all with a .06 increase in real wages from November 2017 to November 2018.
Milwaukee-based Manpower Group published its Quarterly Hiring Outlook on December 11, 2018. Amber Laurent, a market principal for Manpower, was quoted as saying that even if all of Wisconsin's currently unemployed residents were hired, there would still be a massive need. "There would still be over 190,000 open positions throughout the state of Wisconsin," said Amber.
All of these pressures on hiring and retaining top talent are coming at a very interesting time. Many U.S. Economists are expecting U.S. economic growth to slow in 2019, with the rising risk of a recession potentially as early as 2020. Trade friction, which today still remains an uncertainty heading into 2019, will continue to be an important factor to watch. Interest rate hikes, Federal Reserve, and other central banks moving toward tighter monetary policy will all play a role.
Human capital and economic growth have a strong relationship. With the potential need to increase wages, rising benefits costs, and increased complexity in regulation, many economists are worried that human capital costs are going to quickly outpace economic growth in 2019 ─ 2020, putting some organizations in a tough spot.
Health care benefits are expected to increase at an average of 6% in 2019 before plan design changes, according to several sources. In Wisconsin, nearly 11% of annual income is already eaten up by health care costs on average. Employers pay a large majority of company-sponsored health plan costs, but the employees' share of these costs has been growing faster over the past several years. This has resulted in a "hidden pay cut" for employees each year. In many cases, employees are automatically and unknowingly entering each year with a decrease in take-home pay.
So, what should you be doing NOW before your company starts feeling these economic induced pressures?
Benchmark yourself on true take-home employee pay – A compensation survey that only takes wages into account doesn't give you a full picture of true take-home compensation. You absolutely can increase take-home pay without large increases to pay rates by making strategic changes in approaches to delivering employee benefits to staff and in benefits design and financing. There are several firms that are very good at this type of work in Wisconsin.
Get Efficient – You most likely just wrapped up your benefits enrollment, but it's not time to take your foot off the gas. The first quarter of 2019 is the perfect time to complete a full Benefits Opportunities Assessment. This is an important step to proactively manage costs, as well as make sure your benefit plans offered today match your intent as a piece of your overall human capital management plan. Get well ahead of this, especially heading into the uncertainty of 2019/2020.
Proper preparation can help your company get ahead of the trends. If you'd like to set up a time to speak to Mike about doing a Benefits Opportunities Assessment, click below to leave your information: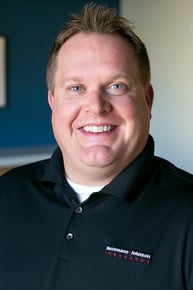 Mike Johnson
Mike joined Hausmann Group in 2018 and brings a wealth of employee benefits knowledge and experience to the team. He recognizes that employee benefits are often one of the top three expenses for a business, but benefits also directly impact employees' everyday lives. From his point of view, the world of insurance has become seen as insensitive to the needs of employees and their families. To combat this, he aims to create a win-win situation for employees and employers. Mike knows that the best problem he can solve is one he can identify proactively and transparently. By looking 2-3 years out and addressing any type of cost or compliance concerns head on, he is able to help his clients and their employees achieve their goals. He works to build repeatable processes that address his clients' benefit costs, compliance, and communications. Besides employee benefits, one thing Mike can't stop talking about is his family. He enjoys cooking weekend breakfasts for his wife, Shannon, and their three children. He also enjoys fishing, hunting, and golfing in the great outdoors, and is a big Wisconsin sports fan. "Wisconsinite" describes Mike to a tee. Mike is proud to be recognized as a member of the In Business Magazine "40 under 40." He gives back to the community, through his role as Vice President of Membership for the Greater Madison Area Society for Human Resource Management, while also participating on the Advisory Board for Wisconsin Recruiters.