Workers' compensation laws are often misunderstood because they can vary significantly between states. If your employee reports an injury and you are unsure of what steps to take, you are not alone. However, regardless of your company's geographical location, the first two days after an employee gets injured on the job are always the most important.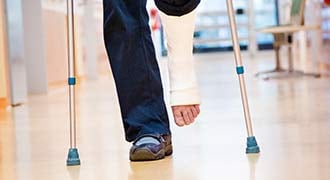 It is important to act quickly and take action immediately for legal reasons, but also because studies show that the faster you initiate the workers' compensation process after an injury, the lower the ultimate cost of your claims. Additionally, waiting more than 48 hours after an incident occurs gives the injured party and witnesses time to forget crucial details about what happened. It also means employees' recollections may become skewed from opinions of outside parties, like an attorney, or from talking to one another.
You can help protect your company and save money by taking the following steps in the 48 hours after an employee reports an injury:
Refer employee for medical attention
If the injury is an emergency, seek immediate care for the employee. All state workers' compensation laws allow the employee to see any doctor in an urgent situation. If the circumstance is not an emergency, refer the employee to a medical provider within your company's network.
Never prevent an employee from getting medical attention, even if you feel the injury is not serious.
Perform an assessment or accident investigation
Visit the place where the injury occurred and make notes of the surrounding environment. Speak with employees who witnessed the event or who work in close proximity to where the incident occurred.
Be thorough, and also be sure to gather consistent information for all incidents. It is important to begin this investigation within the first 48 hours so that details of the accident or injury are fresh in the minds of employees.
Immediately ensure the injury or accident will not happen again
After investigating the site, take the necessary steps to make certain the incident will not occur again. For example, block off the area in question if there looks to be a spill or other unsafe situation.
Report the injury
According to the department of labor, several reports must be generated when an injury occurs in the workplace. Complete a First Report of Injury or Occupational Disease form as required by your state workers' compensation law. The incident should also be reported to the HR department, the employee's direct supervisor, and the medical provider who saw or treated the employee.
Report the incident objectively—do not skew information gathered from the scene or from witnesses in any way, even if your preliminary instincts tell you the claim is not legitimate.
Inform employee about company policies on returning to work
Not only is it crucial to review work restrictions and leave procedures, but it is also imperative that you inform the employee about the possibility of transitional-duty jobs that would suit their needs during the injury recovery period.
Submit the workers' compensation claim
This is also an important step to complete quickly because your insurance provider could give you valuable information about medical care, make timely payments, and begin his own investigation into the incident as necessary.
In addition to these points, make sure you become familiar with the workers' compensation laws in your state(s) of operation. Your state's workers' compensation board will help you stay in compliance with the legal timelines in effect in your state, which will ultimately help save your company money.
If you have questions about this article and want to know ways we at Hausmann-Johnson can assist you in the claims process, please contact Susan Dorsch or Peg Kramer at 608-257-3795 for assistance. Together, we can make a difference in your claims experience.
Would you like to learn more? Register for Peg's webinar, "Lifecycle of a Worker's Compensation Claim"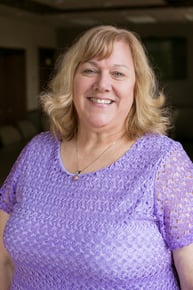 Peg Kramer, AIC, CPCU
Peg found her way to Hausmann Group in 2014 over a serendipitous lunch with a former coworker. She uses her 20+ years of experience in the claims field to be a champion for clients when they are faced with difficult situations. Peg's word is solid - she is tenacious and will go to great lengths to problem solve to provide the right answers. Peg believes that Wisconsin has the fairest and most equitable workers compensation program in the nation for both the employee and the employer. She prides herself in educating clients on what their options are under the program and how to prevent accidents, work with injured workers, and save money doing it. Peg grew up in her parent's grocery store and was the first "Cart Greeter" ahead of the big box stores starting at age 4. She graduated from the University of Wisconsin - Platteville with Bachelor's degrees in Criminal Justice and Psychology. On the weekends she loves to relax at her lake home in Oxford, Wisconsin or you can find her at garage sales, thrift shops and consignment stores learning the stories behind all of the interesting pieces for sale. She also actively volunteers at her church on the Parish Life Committee.