The Departments have issued proposed rules that would, if finalized, modify current mental health parity rules under MHPAEA and finalize the nonquantitative treatment limitations (NQTLs) comparative analysis requirement imposed under the Consolidated Appropriations Act, 2021 (CAA).

At a high level, mental health parity says that if a group health plan covers medical/surgical benefits and also covers either mental health or substance use disorder benefits, the plan may be subject to the requirements under the Mental Health Parity Act (MHPA) and the Mental Health Parity and Addiction Equity Act (MHPAEA). In other words, these rules don't mandate that mental health or substance use treatments be covered but instead say that if they are covered then they must be covered in the same manner as medical and surgical benefits.

Here are a few of the highlights for plan sponsors:
NQTL Comparative Analysis – the proposed rules give additional details for employers and issuers on the required comparative analysis; such as form and content, manner and timing to provide analysis to participants and any agencies, and continues to follow the process outlined in the MHPAEA Self-Compliance Tool and CAA 2021.
Additional details are also given for NQTLs that are imposed for a plan's mental health and substance use disorder (MH/SUD) treatments (e.g., prior authorization, concurrent review, provider network admission standards, limits on ABA therapy, eating disorders, and residential treatment). For ERISA plans, a named fiduciary would be required to certify that they have reviewed the analysis and that it does or does not comply with the required content.
Clarifying Definitions – several definitions are clarified under the proposed rules, including "medical/surgical," "substance use disorder," "treatment limitation," "mental health," "processes," "strategies," "evidentiary standards," and "factors." Further, the proposal confirms that autism spectrum disorder and eating disorders are indeed considered mental health conditions that must be treated as such under any treatment limitations.
Enforcement Safe Harbor for Network Composition – the accompanying Technical Release 2023-01P contemplates an enforcement safe harbor for plans that include four types of data in their comparative analysis that demonstrate network adequacy. The safe harbor might include a variety of metrics, based on data such as in-network and out-of-network utilization rates (including data related to provider claim submissions), network adequacy metrics (including time and distance data, and data on providers accepting new patients), reimbursement rates (including as compared to billed charges), and other data points.
2023 Congressional Report – The 2023 MHPAEA Comparative Analysis Report to Congress (for reporting period Nov 1, 2021 – July 31, 2022) states that the DOL sent 25 letters requesting comparative analyses and again received insufficient responses. In some instances, the DOL targeted TPAs and as a result, the TPAs removed impermissible exclusions from the all of plans they administer. Overall, the report provides valuable insight to employers regarding the expectation of the NQTL comparative analysis and possible corrective actions to be taken.

Employer plan sponsors, issuers, and TPAs should familiarize themselves with these extensive proposed rules and the enforcement fact sheet highlighting DOL and CMS priorities.

Comments are due 60 days after publication in the Federal Register, and comments regarding the network composition Technical Release are due by October 2, 2023.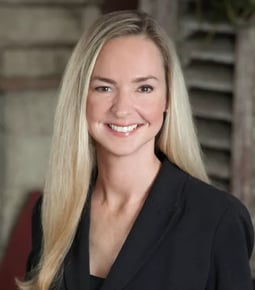 Sarah Borders, CEBS
Principal, Benefits Compliance Solutions. Sarah has spent the last 15 years in the employee benefits industry, has numerous designations and serves on NAHU's Employer Working Group Subcommittee and is an active board member of Austin AHU. She recently stepped down as Vice President of Benefits Compliance at one of the nation's largest brokerage firms to start her own compliance consulting practice. Her designations include an active license with the Texas Department of Insurance, CEBS (Certified Employee Benefits Specialist), Certified Health Care Reform Professional, HIPAA certification and Health Care Service Associate. She holds an MBA from Texas A&M Corpus Christi and a BA from University of Incarnate Word. Her consulting firm, Benefits Compliance Solutions, partners with employers to identify unknown risks and avoid hundreds of thousands of dollars in fines and lawsuits from failure to comply with their healthplan obligations.