The IRS has issued IRS Notice 2023-70 to increase the Patient-Centered Outcomes Research Institute (PCORI) fee amount for plan years ending on or after Oct. 1, 2023, and before September 30, 2024. The updated PCORI fee amount is $3.22 multiplied by the average number of lives covered under the plan. For plan years that ended in 2023 but before October 1, 2023, the fee is $3.00 multiplied by the average number of lives covered under the plan.

Here's a list to help illustrate the fee based on plan year:

Plan Years ending in 2023; Fee Owed as of July 31, 2024:
Feb 2022 – Jan 2023 $3.00
Mar 2022 – Feb 2023 $3.00
Apr 2022 – Mar 2023 $3.00
May 2022 – Apr 2023 $3.00
Jun 2022 – May 2023 $3.00
July 2022 – Jun 2023 $3.00
Aug 2022 – July 2023 $3.00
Sept 2022 – Aug 2023 $3.00
Oct 2022 – Sept 2023 $3.00
Nov 2022 – Oct 2023 $3.22
Dec 2022 – Nov 2023 $3.22
Jan 2023 – Dec 2023 $3.22
The PCORI fee must be reported each year on IRS Form 720 for the second quarter of the calendar year and can be paid electronically or mailed to the IRS using the Form 720-V payment voucher.

Employers that are subject to PCORI fees but no other types of excise taxes should file Form 720 only for the second quarter. In other words, no filings are needed for the other quarters, only the second quarter.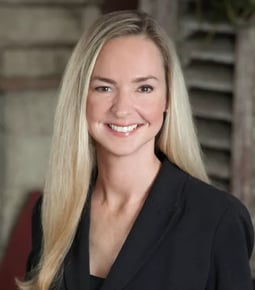 Sarah Borders, CEBS
Principal, Benefits Compliance Solutions. Sarah has spent the last 15 years in the employee benefits industry, has numerous designations and serves on NAHU's Employer Working Group Subcommittee and is an active board member of Austin AHU. She recently stepped down as Vice President of Benefits Compliance at one of the nation's largest brokerage firms to start her own compliance consulting practice. Her designations include an active license with the Texas Department of Insurance, CEBS (Certified Employee Benefits Specialist), Certified Health Care Reform Professional, HIPAA certification and Health Care Service Associate. She holds an MBA from Texas A&M Corpus Christi and a BA from University of Incarnate Word. Her consulting firm, Benefits Compliance Solutions, partners with employers to identify unknown risks and avoid hundreds of thousands of dollars in fines and lawsuits from failure to comply with their healthplan obligations.