OSHA and the CDC have provided COVID-19 recommendations and checklists that employers in the construction industry can use to help keep workers safe.
Click here for up-to-date OSHA recommendations.
Click here to download Construction COVID-19 Safety Checklists for employers and employees.
If you have any questions regarding this information, please reach out to the Health and Safety team at Hausmann-Johnson Insurance | The Benefit Services Group, Inc.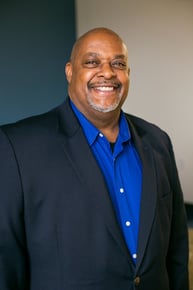 Jeff Dutton
Jeff joined the Hausmann-Johnson safety team in 2020 and brings a wealth of experience in construction and manufacturing safety to his role. Prior to joining HJI, he was the Safety Director for H&H Group Holdings in Madison. Jeff's passion for safety is tangible, and he likes to think outside the box to help clients develop strategic safety programs and keep their employees safe. Jeff has been affiliated with Associated Builders and Contractors (ABC) of Wisconsin since 2005. He has been an active member of the ABC Safety Committee for 14 years, served on the Apprenticeship Advisory Committee for 10 years, and was appointed to the ABC Board of Directors for a three year term. He was also a member of the ABC National Diversity Committee. Additionally, Jeff has been a member of the Associated General Contractors (AGC) Safety Committee for the past four years. Jeff attended Keene State College in Keene, NH, Franklin Pierce University in Rindge, NH, and New England College in Henniker, NH. He is a fanatical cook and especially loves smoking meats and improving on the flavor of his creations. If he's not cooking, he's most likely out golfing or hunting on the weekends. Jeff is also an avid volunteer with organizations such as the Joe Butcher Blues Fest, Second Harvest Foodbank, Ronald McDonald House, Salvation Army, and Agrace.