On occasion, general contractors are required by contract to purchase a builders risk policy to cover the owner's interest, the general contractor's interest and the interest of the subcontractors and sub-subcontractors. The "quick fix" would be for the general contractor to contact their insurance agent and purchase a builders risk policy. However, if the general contractor and/or the agent does not put themselves in the owner's shoes not only could the owner suffer an unexpected financial loss, but the general contractor could damage an important client relationship and tarnish their brand. You may ask, "How so?" The key is in the term "quick fix."
Most general contractors realize they have an insurable interest in the work they perform for the owner. In other words, the contractor has expended labor and material to perform the work, but the contractor at any given point in time has not been paid by the owner for all of the work performed. That's where the builders risk policy will protect the owner and the contractors when direct damage to the work results from covered cause of loss. But what happens when the owner suffers an indirect financial loss resulting from the direct loss? These indirect losses could include construction loan interest, loss of rents, architect and engineering fees, real estate taxes and more. Most owners are aware of these indirect costs (also known as "soft costs") in a builders risk insurance policy and most will purchase insurance to reimburse for these costs. But let's be honest, many general contractors fall short on the contract administration front by not asking the owner if they want the general contractor to cover soft costs when purchasing the builders risk policy on their behalf. It takes extra effort to communicate with an owner regarding these risks, but it's well worth going above and beyond the "quick fix."
Do yourself a favor and put yourself in the owner's shoes. You may just exceed their expectations!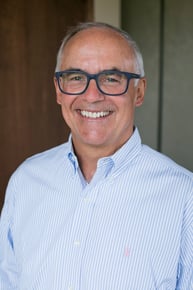 Tim Hausmann
Tim joined Hausmann Group in 1980 after working in the oil fields in the North Sea, as well as for Del Monte Foods. During his time in the insurance industry he has found that he is most passionate about helping clients succeed. He takes pride in being an insurance resource and consults with clients to help them make the right choices for their company. Tim's clients would say that he tells them what they need to hear, not what they want to hear, which helps them make the best decisions. Tim sits on the Board of Directors for Hausmann Group. He graduated from Hamilton College in Clinton, New York with a BA in Economics. Traveling is one of his favorite pursuits and he especially enjoys the anticipation leading up to a big trip. If he's not on the road, you can find him cooking a full family style dinner every Sunday.