Property managers fill a variety of roles while overseeing the performance of their residential or commercial properties. Coordinating maintenance issues, finding high quality tenants to fill vacancies, and collecting rents are only a few examples of the responsibilities that fall to the property manager. Property owners and tenants rely on their managers to provide a valuable professional service, but the role of trusted professional carries its own unique risks.
It is important to understand that a standard general liability policy does not protect property managers from all potential claims. The purpose of a general liability policy is to cover claims resulting from bodily injury and property damage, but not claims resulting from a failure to provide a professional service. A professional liability policy, also known as an errors and omissions policy, can help protect a property manager from their unique risk exposure.
What exactly does a Property Management Professional Liability policy cover? Here are a few examples of when a professional liability policy would be necessary:
Tenant Discrimination - A property manager declines a potential tenant's application. The potential tenant sues the management company claiming the denied application was discriminatory and violated their rights as a protected class (i.e. race, religion, gender, handicap, etc.).
Mismanagement of Funds - Current and former tenants of a building bring a suit against the property management company claiming interest owed to them on their deposit funds was not properly distributed.
Wrongful Eviction - The evicted party brings suit against the property management company claiming the proper steps of the eviction process were not followed.
Negligent Upkeep - The value of the condos in a building drop due to high vacancy rates and poorly maintained common areas. The residents file a lawsuit against the management company claiming the manager was negligent in their duties which caused the loss of value.
These are only a few examples of the unique risks faced by property management professionals, none of which are covered by a standard liability policy.
If you would like more information on professional liability or the unique challenge of insuring a property management business, please reach out to the Real Estate and Hospitality Industry Group at Hausmann-Johnson Insurance. We can help review your current exposures and provide a comprehensive risk management program tailored to your business' needs.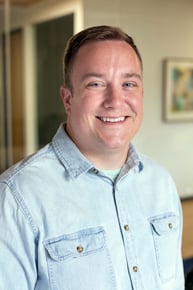 Alec Johnson, CISR
Alec has been with Hausmann Group since 2013 and was promoted to Commercial Operations Manager in 2022. He takes pride in educating clients on the effects that insurance and risk management can have on their businesses. Over the past several years, he has also had the pleasure of coaching his team of Commercial Lines Associates through their own professional development. He feels passionate about improving the lives of the people around him. Alec graduated from the University of Wisconsin-Madison with a bachelor's degree in History. He enjoys volunteering alongside his Hausmann Group coworkers with various community organizations. Outside of work, you can find him trying out new restaurants with his wife or spending time walking their dog.