Welcome to the next post in our blog series: My Path to HJI. These are stories from associates on how they got started in insurance, what led them to their role at Hausmann-Johnson Insurance, and advice for others thinking about making a start in the industry.
This week's featured associate is Jim Ahearn. Read on to learn more about Jim and connect with him on LinkedIn if you'd like!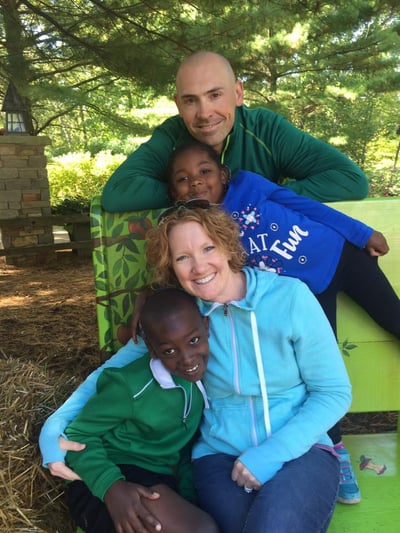 What's your role at Hausmann-Johnson Insurance (HJI)?
Vice President of Risk Management & one of 26 principals. I lead our team on recruiting, hiring, and onboarding new Benefit and Property/Casualty Sales Consultants. I also work with clients on their Property/Casualty risk management and insurance programs.
What was your career path that led you to HJI and your current role?
I'm a former marketing rep and underwriter for Cincinnati Insurance. Hausmann-Johnson was the largest and most professional agency I worked with at Cincinnati. I developed a close working relationship with HJI over the years and it became a natural next step for me to join the agency. It was a great opportunity for me to be a part of a growing company and have a potential for ownership.
What do you wish you'd known when you were just starting out?
I wish I had the opportunity to adjust claims. Through years of experience in underwriting, I've gotten pretty good at interpreting coverage and setting expectations with clients about the claims process. However, nothing would have prepared me better than getting my hands dirty adjusting workers compensation or difficult liability claims. When a client has something go wrong, it's an opportunity for us to shine.
What inspires you to come to work everyday?
It's the constant organized chaos and challenge we face every day in running a business, distinguishing ourselves from the competition, meeting our clients' needs, and the great people around me that work hard every day.
As a child, what did you want to be when you grew up? How does that influence what you are doing now?
I wanted to be a lot of things when I was growing up - it changed over time. I think I wanted to be a firefighter or police officer like most boys when I was little. That changed to the healthcare/medical industry when I became a teenager. Then I met organic chemistry and it put me in my place! My life experiences along the way taught me to work hard, surround myself with good, smart people, and good things will happen.
What advice would you give someone thinking about going into insurance/starting their career?
Learn as much as you can about the various parts of the industry and how it functions. Talk to people in the industry, shadow them if you can, and ask good questions. There's an incredible number of career paths and a tremendous need for good talent.
Tell us a bit about yourself outside of work.
I've been married for twelve years, with a 10 year old son and a 6 year old daughter, living in Cottage Grove. Our family enjoys everything there is about Madison and we come downtown a lot for restaurants, shows, the Farmer's Market, events on the Square or Institutes for Discovery, and the Children's Museum. I love to play pick-up basketball with some guys at Edgewood I've known for a long time.
---
If you're thinking about pursuing a career in insurance, watch the Why an Insurance Career? video from the International Risk Management Institute: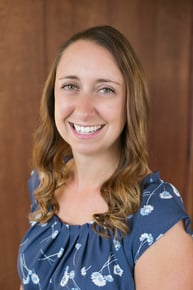 Rachel DeGrand
Rachel joined Hausmann Group in 2015 and became Manager of Marketing Operations in 2018. In her role, she develops and implements marketing and advertising campaigns, oversees strategic events, and supports business development. She also organized the formation of the Community Impact Team at HG, which focuses on company-wide volunteering and community giving. Rachel has a Bachelor's degree in Education from Grand Valley State University. She enjoys running year-round and participating in road races. She's a member of the Business Volunteer Network and regularly volunteers for organizations such as United Way, Alzheimer's Association, and the Ironman Foundation. Her favorite volunteer work is helping organize the annual fundraiser hosted by HG – Melody's Hope for Children Tailgate.