Employers must send Medicare Part D creditable coverage notices to all Medicare-eligible individuals before October 15th, regardless of the employer's size or when the plan year starts.

The employer must give a notice to Medicare-eligible individuals who are enrolled or seeking to enroll. Identifying these individuals can be difficult, particularly when eligibility for Medicare is based on a factor other than age, such as disability or end-stage renal disease. As a result, it may be easier to give Medicare Part D disclosures to everyone who is enrolled, or seeking to enroll, in the group plan.

The employer should first check with the carrier or TPA to see if a determination has been made for each specific plan an employer offers. If the TPA or carrier will not make that determination, then the employer must either use CMS's design-based simplification method (linked here) or obtain an actuarial determination. Unfortunately, the design-based method is quite difficult for an employer to use, so if the carrier or TPA doesn't provide a determination, then CMS says an actuarial determination must be made.

The notice may be sent by mail or electronically if the DOL's electronic disclosure requirements are met.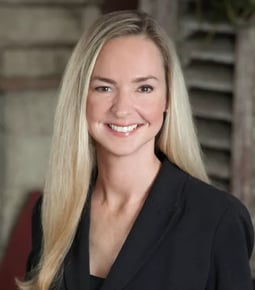 Sarah Borders, CEBS
Principal, Benefits Compliance Solutions. Sarah has spent the last 15 years in the employee benefits industry, has numerous designations and serves on NAHU's Employer Working Group Subcommittee and is an active board member of Austin AHU. She recently stepped down as Vice President of Benefits Compliance at one of the nation's largest brokerage firms to start her own compliance consulting practice. Her designations include an active license with the Texas Department of Insurance, CEBS (Certified Employee Benefits Specialist), Certified Health Care Reform Professional, HIPAA certification and Health Care Service Associate. She holds an MBA from Texas A&M Corpus Christi and a BA from University of Incarnate Word. Her consulting firm, Benefits Compliance Solutions, partners with employers to identify unknown risks and avoid hundreds of thousands of dollars in fines and lawsuits from failure to comply with their healthplan obligations.