Date: July 1, 2022 – Non-grandfathered group health plans and insurance carriers must make available machine-readable files publicly disclosing in-network negotiated rates, historical out-of-network provider allowed amounts, and billed charges for plan years beginning on or after January 1, 2022. These disclosures must be made through three machine-readable files posted on an internet website in a standardized format, updated monthly, which will allow the public to access health insurance coverage information that can be used to understand health care pricing.

The machine-readable files must be posted on a public website. The rules state that the files must be accessible for free, without having to establish a user account, password, or other credentials and without submitting any personally identifying information such as a name, email address, or telephone number. If a third-party website hosts the files (e.g., the TPA provides a link), the plan or issuer must post a link to the file's location on its own public website. Simply posting the files on an individual plan website or the employer's company intranet won't meet these requirements.

Although the regulations require these files to be made public for plan years beginning on or after January 1, 2022, enforcement of the requirement for in-network and out-of-network rates was deferred until July 1, 2022. Enforcement of the requirement related to prescription drugs is deferred indefinitely, pending further rulemaking.

In addition, the DOL issued a FAQ on April 19th that addresses situations where a group health plan has an alternative reimbursement arrangement with no specific dollar amount associated with an item or service before it is rendered (e.g., referenced-based pricing, bundled payments, percentage of billed charges, etc.). As a result, the Departments have provided an enforcement safe harbor for satisfying the reporting requirements. This safe harbor allows a plan/TPA to report a percentage in lieu of a flat dollar amount, or may enter additional information necessary to describe the nature of the negotiated rate by entering information in an open text field (e.g., describing the formula, variables, methodology to understand the arrangement).

Employer plan sponsors will need to confirm with the carrier or TPA, including any carve-out TPAs, to ensure this information will be made available by the July 1st deadline. The carrier generally has the requirement for fully insured plans. However, even if the service agreement states the ASO or TPA will provide the required information in the specific format, self-insured plans are ultimately responsible for compliance.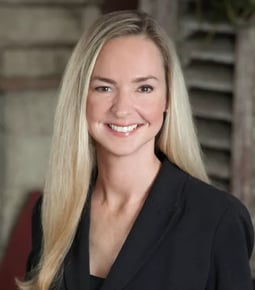 Sarah Borders, CEBS
Principal, Benefits Compliance Solutions. Sarah has spent the last 15 years in the employee benefits industry, has numerous designations and serves on NAHU's Employer Working Group Subcommittee and is an active board member of Austin AHU. She recently stepped down as Vice President of Benefits Compliance at one of the nation's largest brokerage firms to start her own compliance consulting practice. Her designations include an active license with the Texas Department of Insurance, CEBS (Certified Employee Benefits Specialist), Certified Health Care Reform Professional, HIPAA certification and Health Care Service Associate. She holds an MBA from Texas A&M Corpus Christi and a BA from University of Incarnate Word. Her consulting firm, Benefits Compliance Solutions, partners with employers to identify unknown risks and avoid hundreds of thousands of dollars in fines and lawsuits from failure to comply with their healthplan obligations.