Lifestyle Spending Accounts (LSAs) are a way for employers to help their employees pay for health and wellness expenses, as well as other costs that aren't typically covered under a group health plan. LSAs are not a new product, but perhaps they are new to the conversation employers are having in this competitive employment environment.
Examples of eligible LSA expenses include, but are not limited to gym memberships, personal health/fitness trainers, golf clubs, groceries, child/elder care, student loans/tuition, pet care, bus passes, and work-from-home office supplies/computers/printers.
Mechanics to the LSA: Employer funding, how much, how often, and what the money can be used for is up to the employer's discretion. It's also up to the employer what happens to any unused funds. An employer will want to draft a program that spells out how it will work, if there will be a "use it or lose it" policy, or if funds will carry over into the following year. LSAs may be front-loaded, per paycheck, monthly, or quarterly; subject to how a TPA might administer it. An employer may provide different amounts to different eligible classes as an earned benefit or as a defined benefit where an employee is reimbursed for eligible out-of-pocket expenses.
How much is enough, though? Only an employer who truly knows their greatest asset, their employees, would have the best answer. LSAs are similar in fashion to other employer-sponsored benefits, such as FSA, HSA, HRA, and PTO, but do have some differences worth noting. LSAs are employer funded and utilized by employees as an after-tax benefit, meaning it's taxable to the employee. Because of the after-tax benefit, LSAs have fewer requirements which allows employers to create more flexible and tailor-made benefits. In a nutshell, LSAs can foster a culture where the employer financially supports the well-being and healthy standard of living of their employees.
Other considerations: As with any employer-sponsored benefit, consult with your benefits advisor, CPA/tax expert, and legal for further information before implementing. Also, read the fine print on all costs associated with offering an LSA. A plethora of vendors assist in administering this benefit — choose one wisely. Also keep in mind that once deployed it's difficult to remove an LSA, so be sure you're ready to make this part of your long-term compensation benefits package.
If your budget allows for funding an LSA including the probable TPA costs of administering, you may find enhanced success in recruiting and retaining key employees.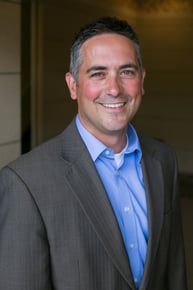 Kyle Von Ruden
Kyle has been with Hausmann Group since 2008 and became an owner in 2016. He primarily consults employer groups on developing and/or maintaining their high level of benefits while controlling very important costs. Kyle works with various size employers, speaks publicly on alternative benefit strategies including HRA, HSA, FSA's and proactively keeps his clients educated on the ever-changing Health Care Reform Requirements. He understands that employees are a business's greatest asset and having a high level benefits program will undoubtedly help with recruitment and retention. He has previous experience as a Property Casualty Agent with Group, and a Commercial Lender in the banking industry. Kyle graduated from the University of Wisconsin-Madison with a BS in Economics. A fun fact - Kyle was a member of the UW–Madison's Men's NCAA Division 1 National Champion Soccer team in 1995. In addition to actively participating in two SHRM chapters, he also serves on the Board of Directors with 4 local community based not-for-profit organizations (President / Middleton Chamber of Commerce 2017, Executive Director / Pet Care & Assistance Fund, Treasurer / Middleton United Soccer Club and Board Member of Work Plus, Inc.)